Información del Producto
Comentarios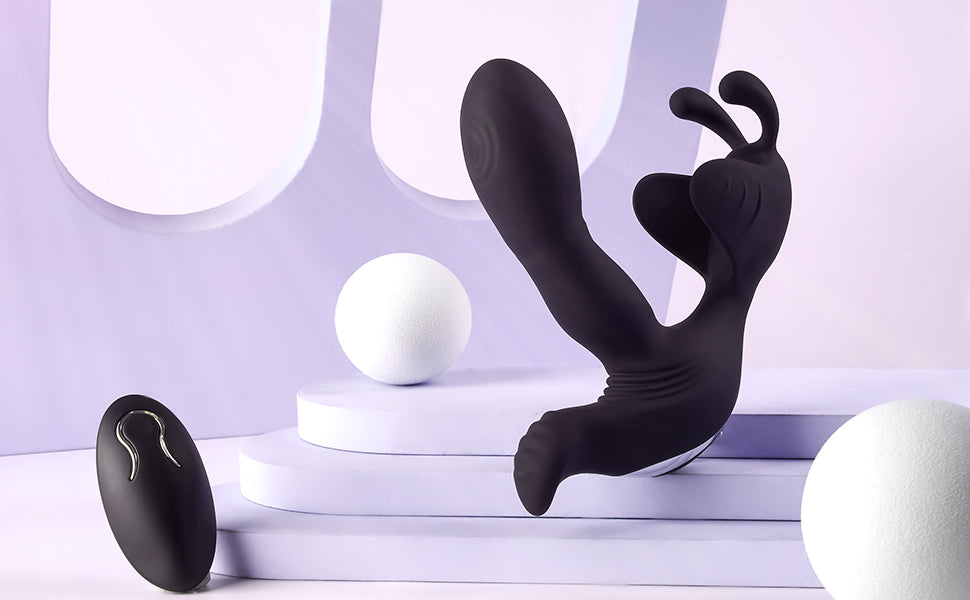 Highlights:

♡This is a unique, cute and high quality bee shape.

♡7 Flutter vibration, hit exactly on your P spot.

♡7 vibration modes, experience different forms of vibration stimulation.

♡The little bee gently coats the testicles, massages the perineum and testicles with vibration.

♡Remote control, unlock multiple game options.



Description:

Are you attracted to this little bee in an anal vibrator? Do you find this vibrator something special? This vibrator has many powerful features just waiting for you to discover. The round head of the vibrator can easily penetrate your anus. When the vibrator enters your anus, the vibrating point of the head just touches your P-spot. When you turn on the vibrator, the vibrating point of the head gently hits your P-spot. You will experience incredible excitement. Regular prostate massage is good for men. Discover the pleasure of prostate stimulation! The little bee wraps your testicles. His body, wings and tentacles stimulate his perineum and testicles. At this time, your P-spot, perineum, and testicles are happy at the same time. Triple pleasure takes you to heaven. The vibrator can also switch between different vibration and pounding modes. 7 modes are switched at will. You can always find the pattern you like best. At the same time, this vibrator is also equipped with a remote control. You can use it in more scenarios. By the way, this vibrator is also suitable for women! You deserve this little bee vibrator!


Instructions for use:
1. Please fully charge the product before use.

2.Do not use the product while it is charging.
3.The button part and remote control are not 100% waterproof. Do not immerse the keyboard or remote control in water.

4. for maximum fun, use with lube.



Details:

| | |
| --- | --- |
| Vibration modes: 7 | Material: Silicone |
| Size: 17*13.9*11cm | Weight: 0.179kg |


Package list:
1*Anal vibrator, 1*USB charging cable



内容3
内容4