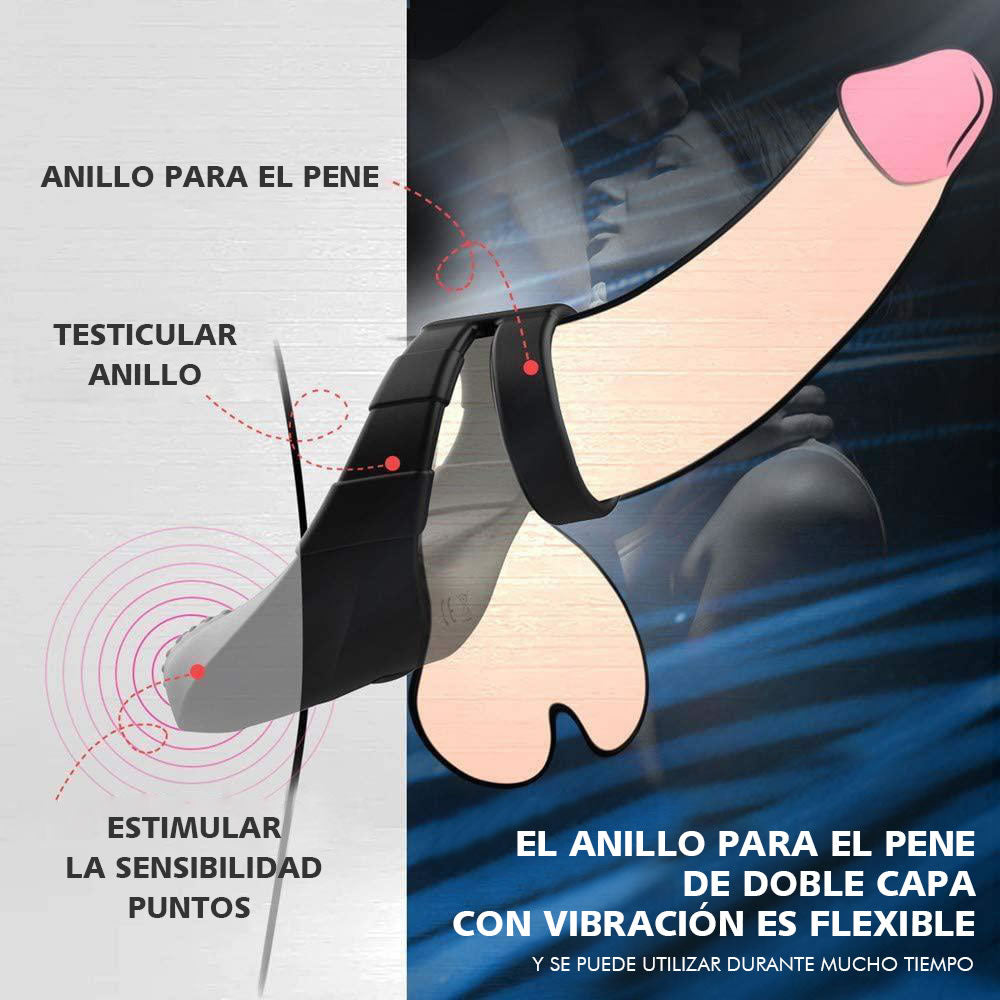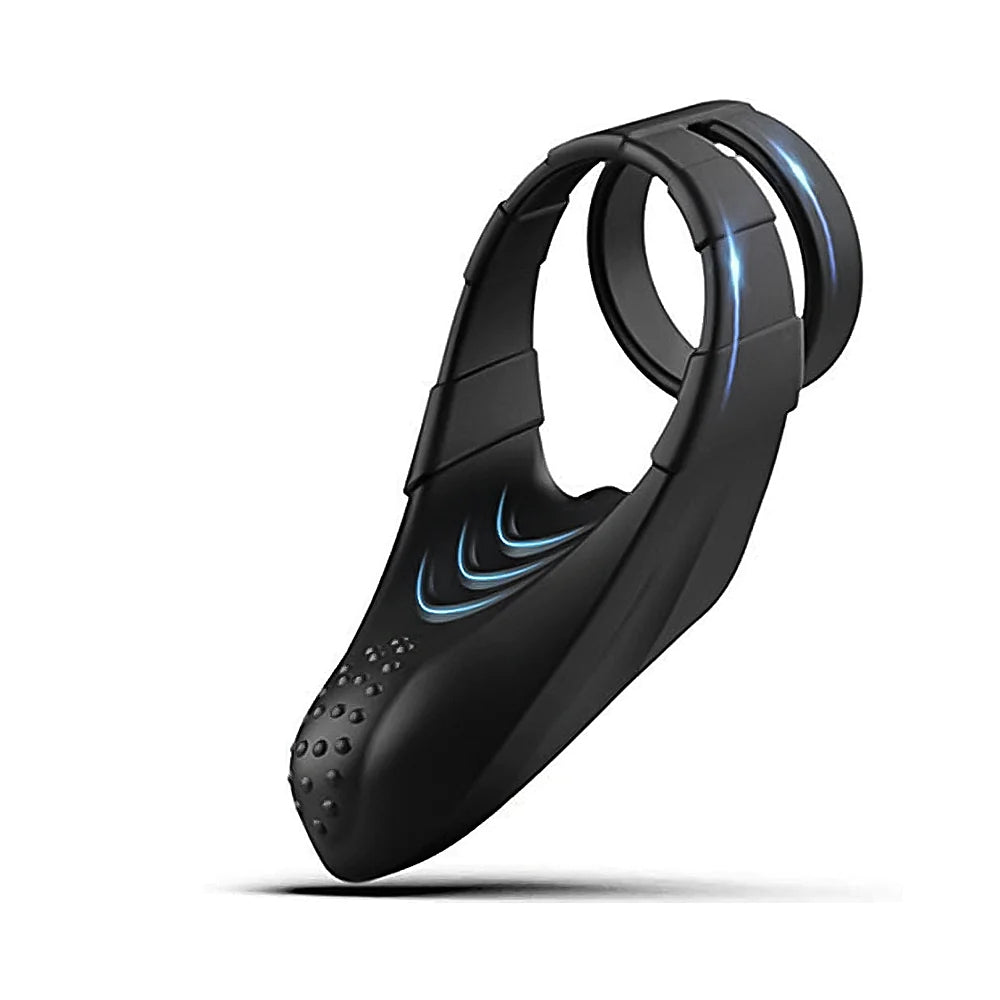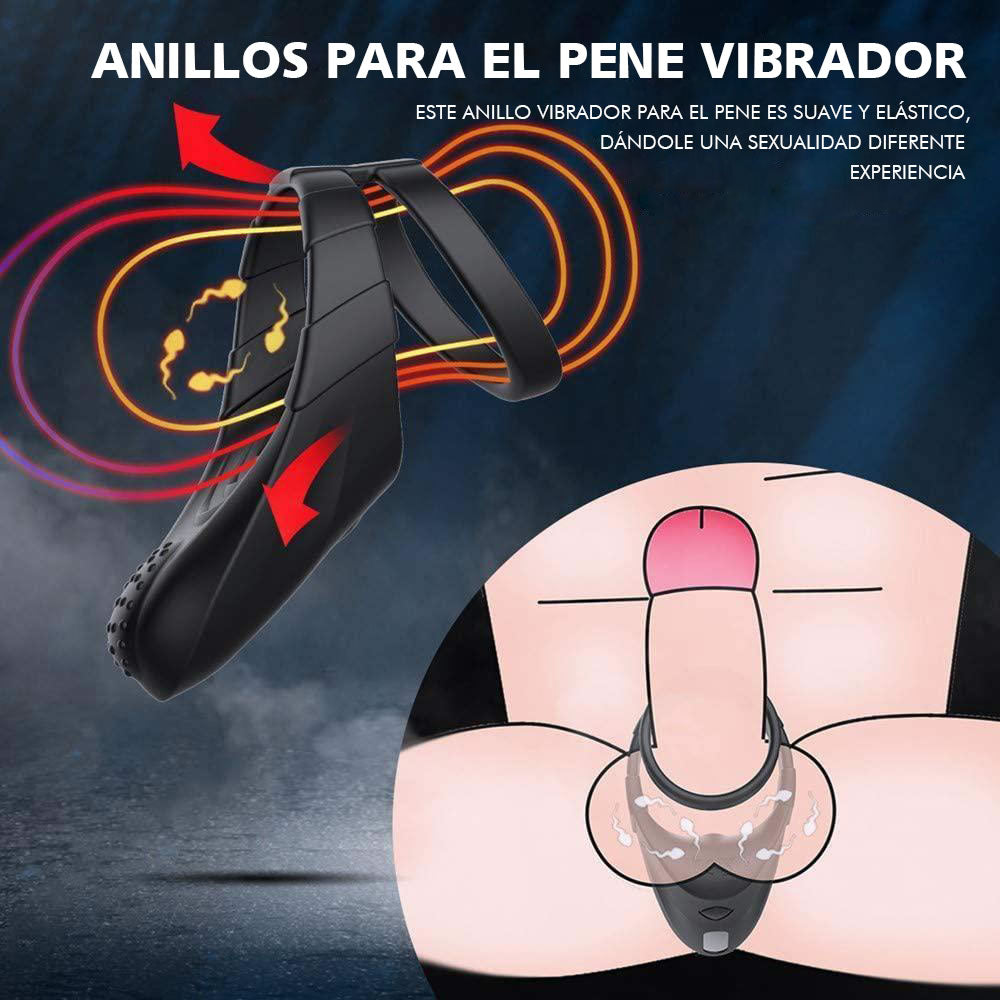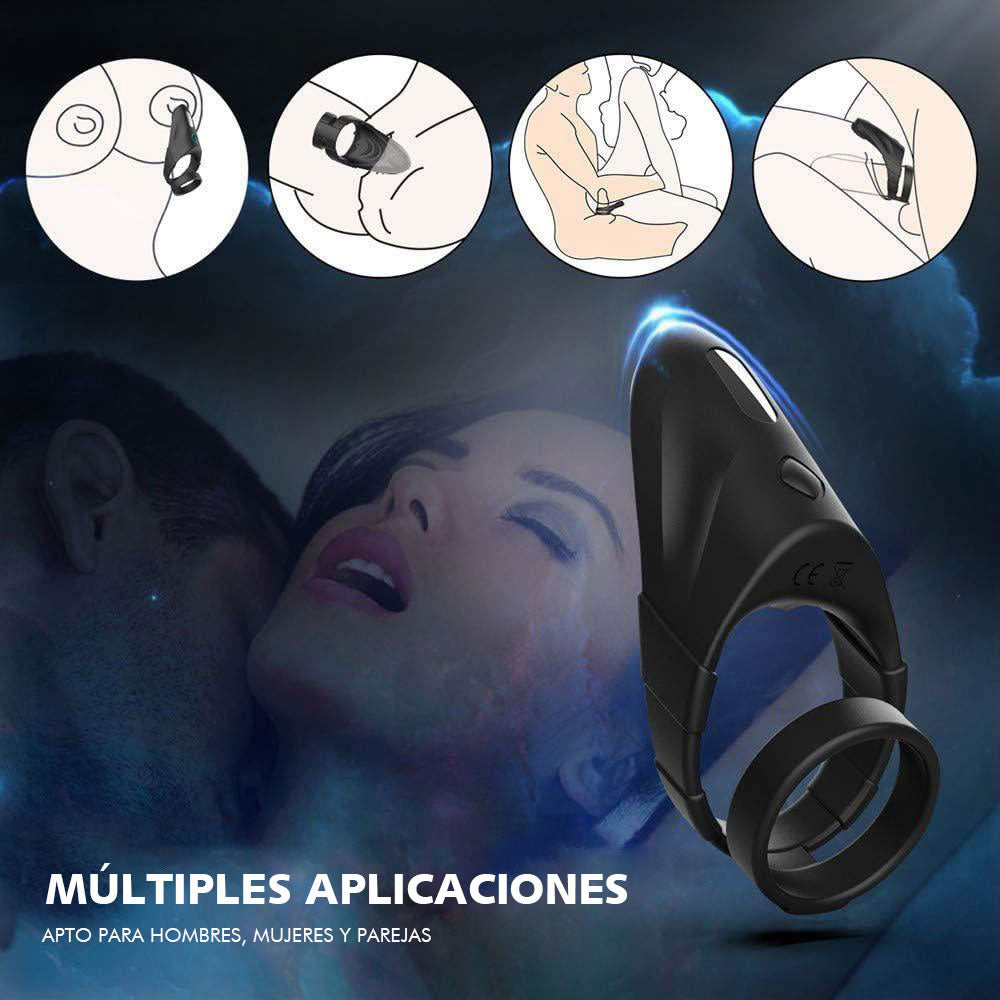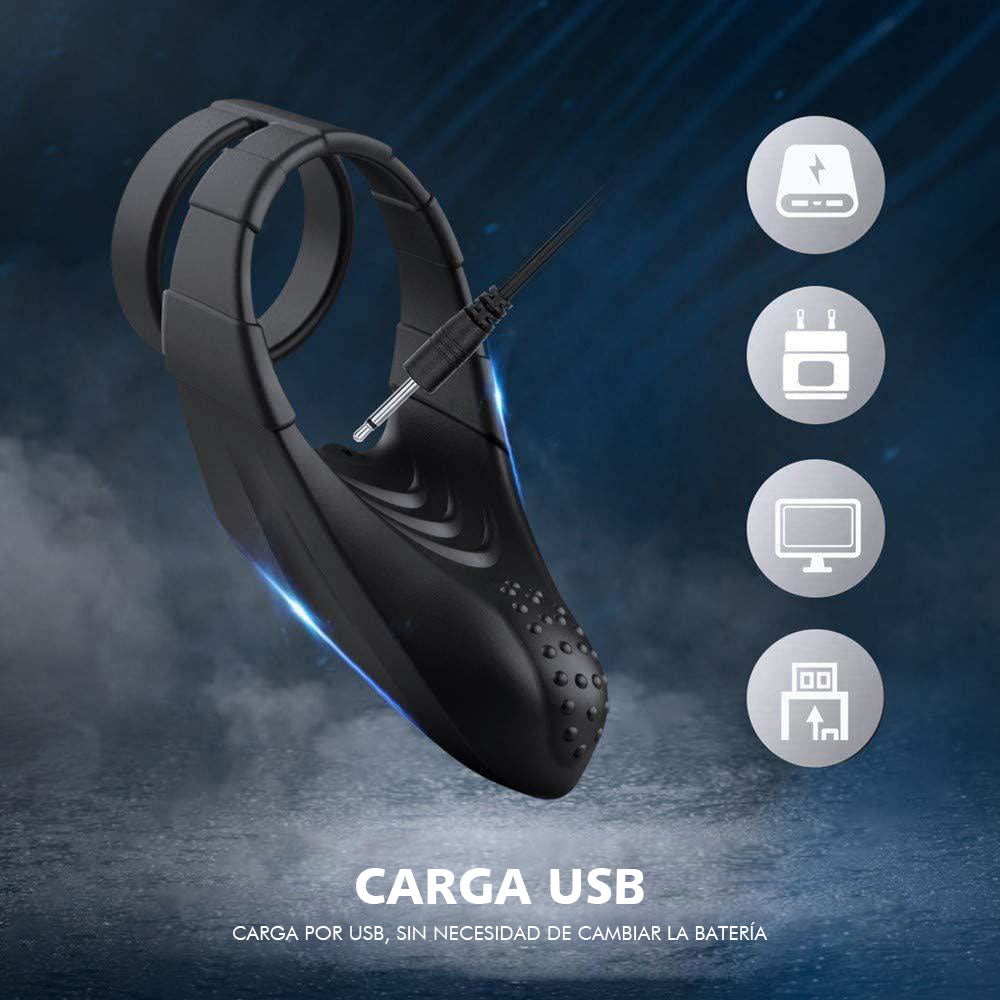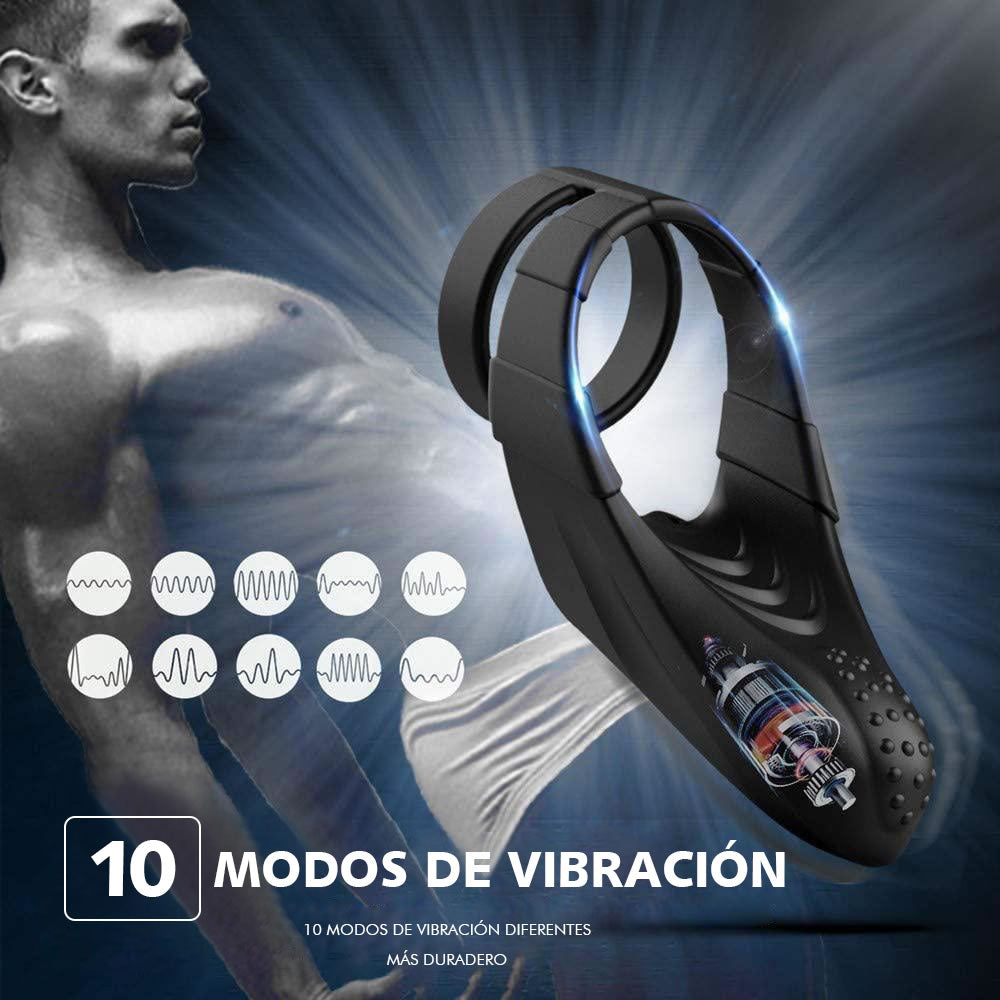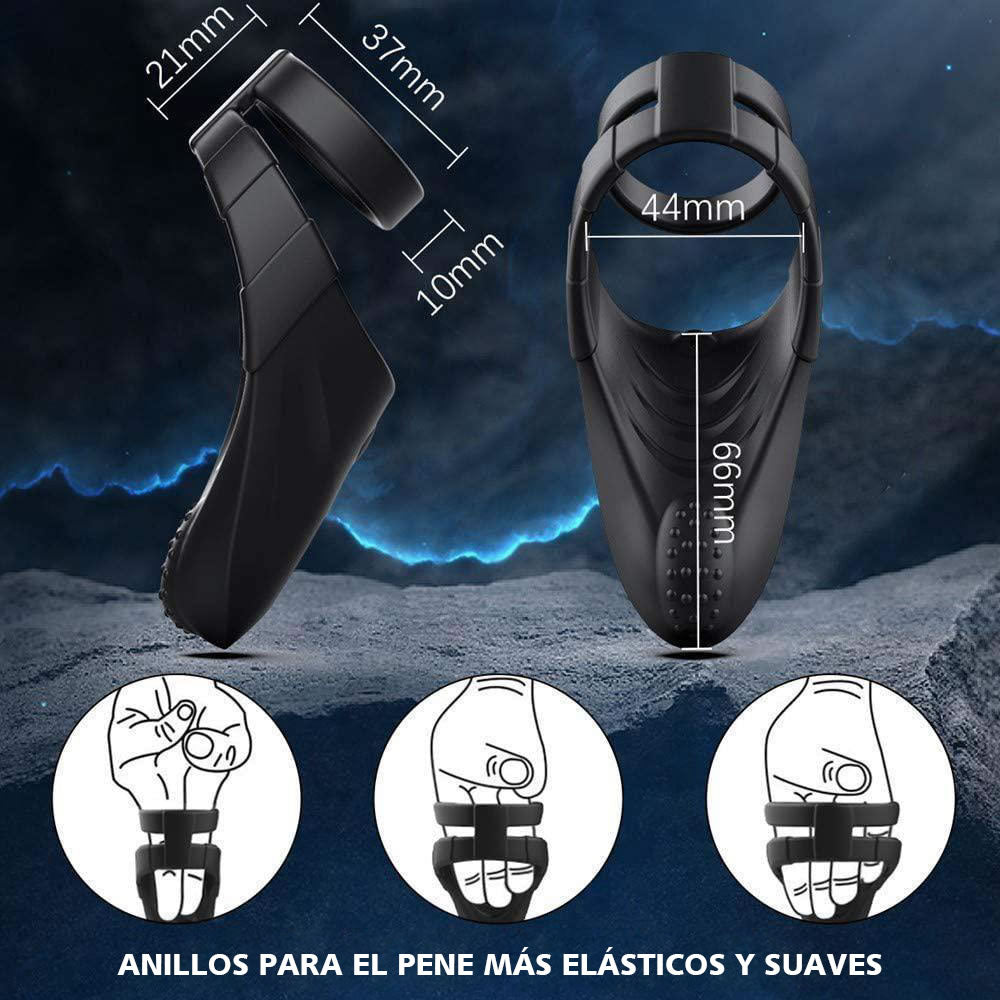 Información del Producto
Comentarios



Highlights:
♡Double penis ring, lock the penis and testicles.
♡10 vibration modes, enjoy different degrees of orgasm.

♡ 3 textures to irritate your sensitive areas.

♡Static, fits most sizes.


Description:
Before you start play, use a vibrator to tease your partner's nipples and clitoris. Wake up her sensitive nerves and make her vagina moist. So, let them wrap around your penis and enliven your penis. Put that vibrator on. The retractable ring is placed around the penis and testicles and stimulates the sensitive perineum with gentle pressure. The penis ring perfectly slows down blood flow and helps you prolong the duration of sexual intercourse. The V-shaped texture gives a numbing sensation when it touches the skin a little. The tail particles secretly stimulate her anus. With the 10-frequency vibration effort, you'll want to ejaculate immediately and uncontrollably, but the two rings won't let you. If you want to spend more time making your partner happy, you've got it!


Instructions:
1. Putting a cock ring on the testicles.

2. Put a ring on the penis.

3. Activate vibration mode.

4. It can be washed directly with water after use (do not soak in water).



Details:
| | |
| --- | --- |
| Vibration mode: 10 | Materials: Silicone |
| Size: 44*66*37mm | Weight: 0.088kg |
Package list:
1 * Vibrating Penis Ring

内容3
内容4