Información del Producto
Comentarios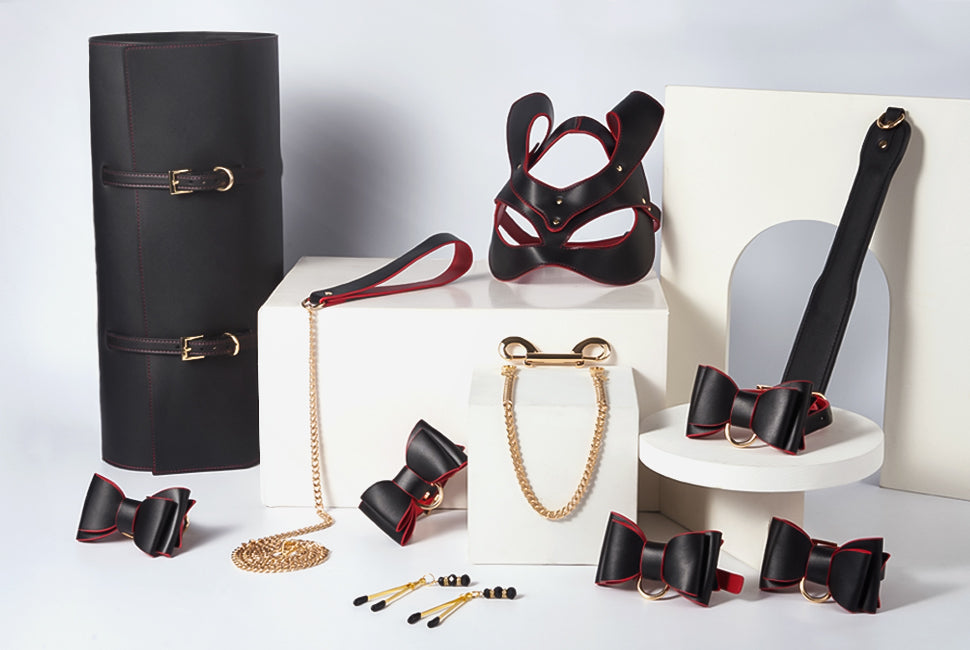 Highlights:

♡Catwoman mask and bow, become a Catwoman, mysterious and charming.

♡6-piece set, fully equipped, meet your special needs.

♡Use in combination or alone, Free combination according to your preference.

♡PU material, hands and feet are easily held without being hurt.

♡ Leather packaging bag, high quality and convenient to store .



Description:

Do you want your sex slave to become an obedient kitten? Tempted by the sexy and charming Catwoman? This 6-piece BDSM set can satisfy many of her needs. Let your sex slave wear a fancy cat mask. The neck with a bow around the neck. It seems that he has become a docile cat that expects her favor. You can also attach a metal chain to his collar. This is your cat! He will fully demonstrate the dominance of him. His delicate hands and feet are bound with metal chains. You can enjoy sex games with your sex slave. He is like a toy tied up by you. The combination of red and black underlines the passion and charm. The pink nipples gradually turn red and swell under the stimulation of the nipple clamp. You take the ruler and hit the tender skin of him. Nipple clamp rocks back and forth with stroking. His fair skin gradually turns red. Immerse yourself in this glamorous journey. Put on BDSM and participate in a very tempting game!


Instructions for use:
1. It is recommended to use a professional detergent to clean the leather.

2. Do not soak in water for a long time.

Details:

| | |
| --- | --- |
| Water resistance: IPX7 | Material: PU+Metal |
| Mask: 21cm | Neck: 44*6cm |
| Handcuffs: 26*6cm/ 31*6cm | BDSM Paddle: 40.5*4.5cm |
| Nipple clamps: 11*3cm | Packing bag: 60*42.5cm |
| Weight: 0.6kg | |
Package List:
1*mask, 1*collar, 4*handcuffs, 1*paddle, 2*nipple clips, 1*packing bag.



内容3
内容4