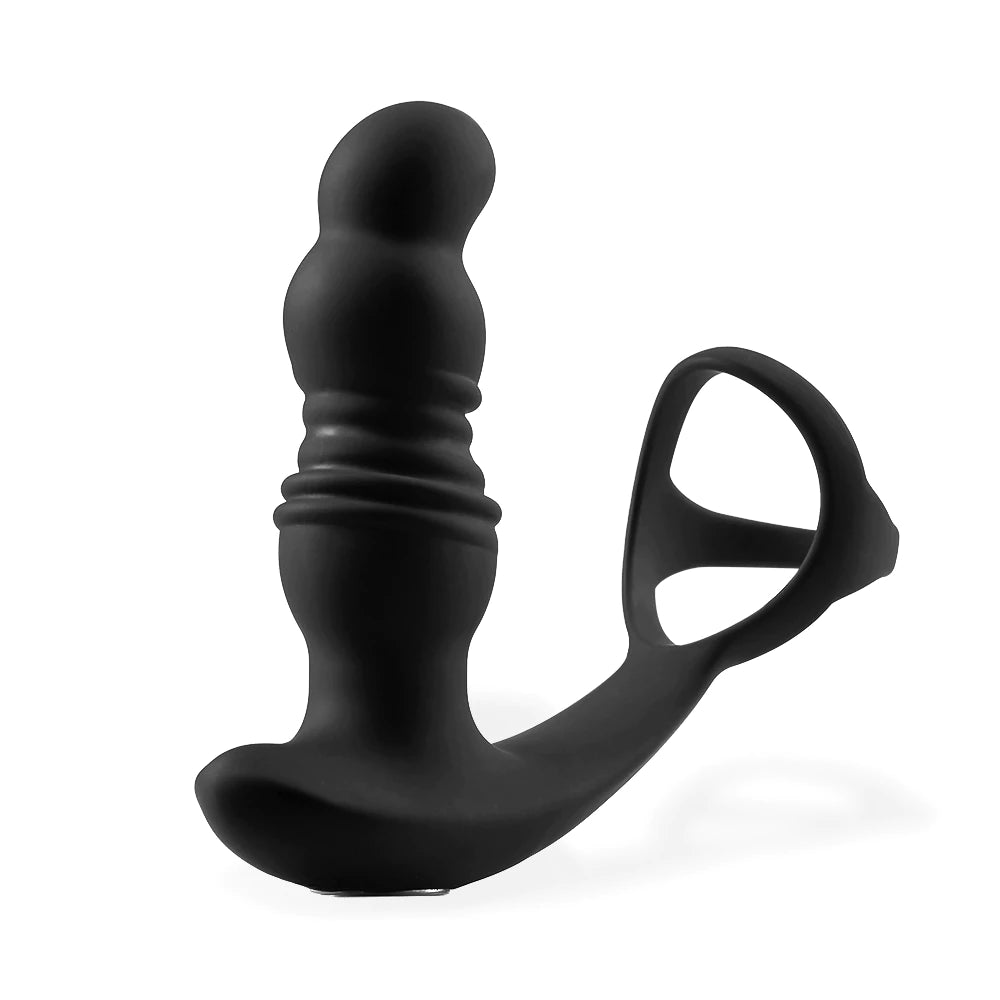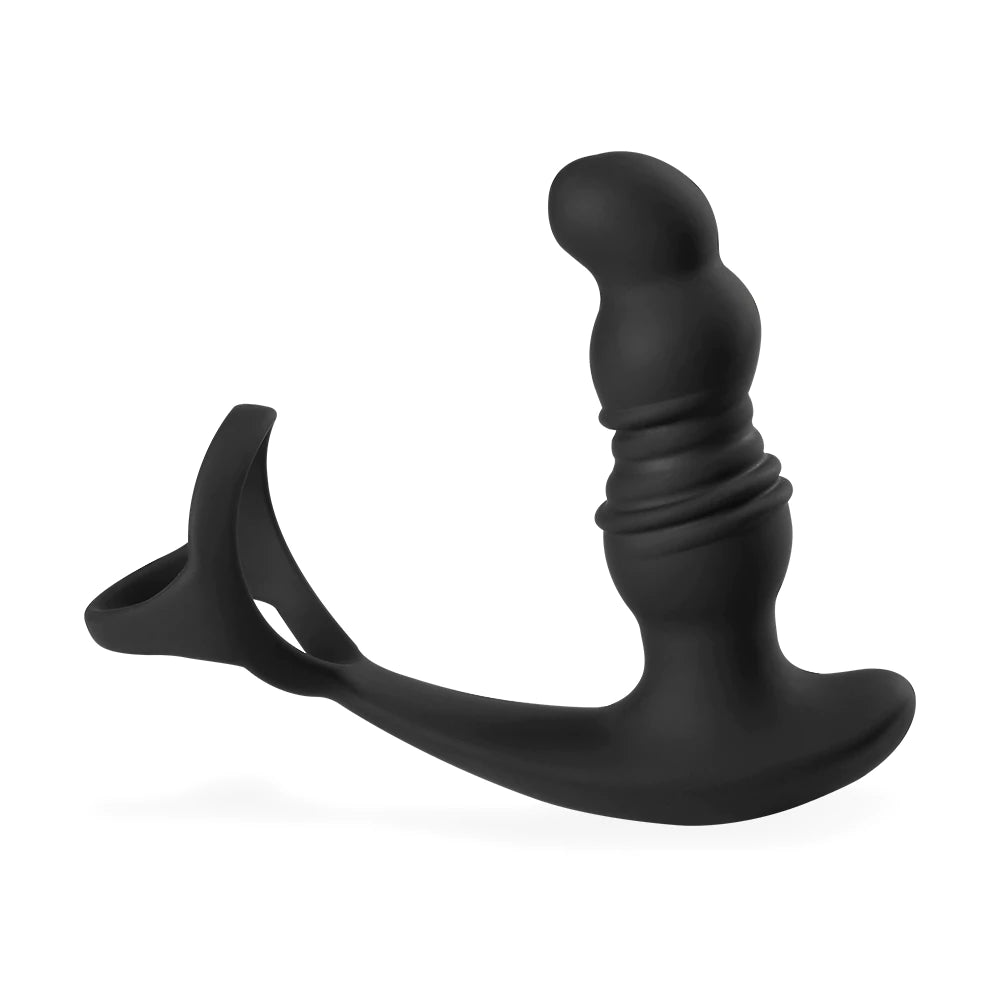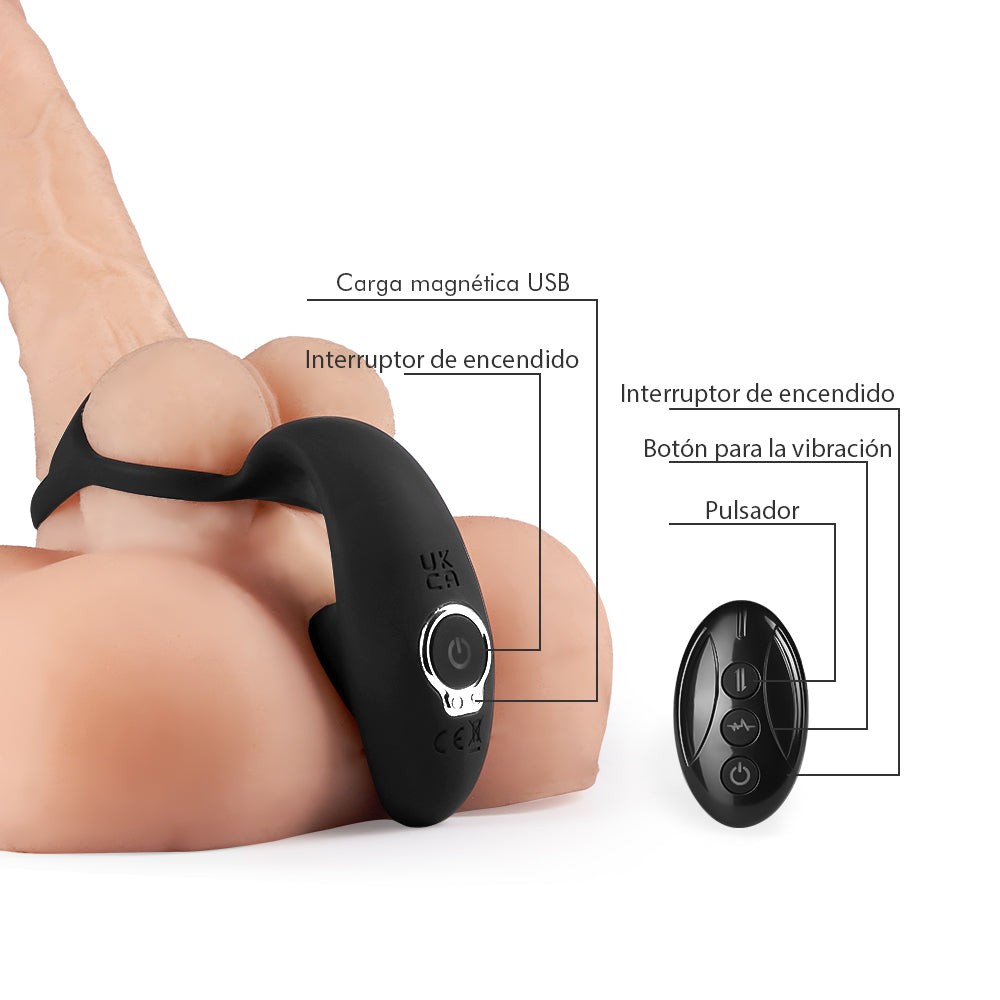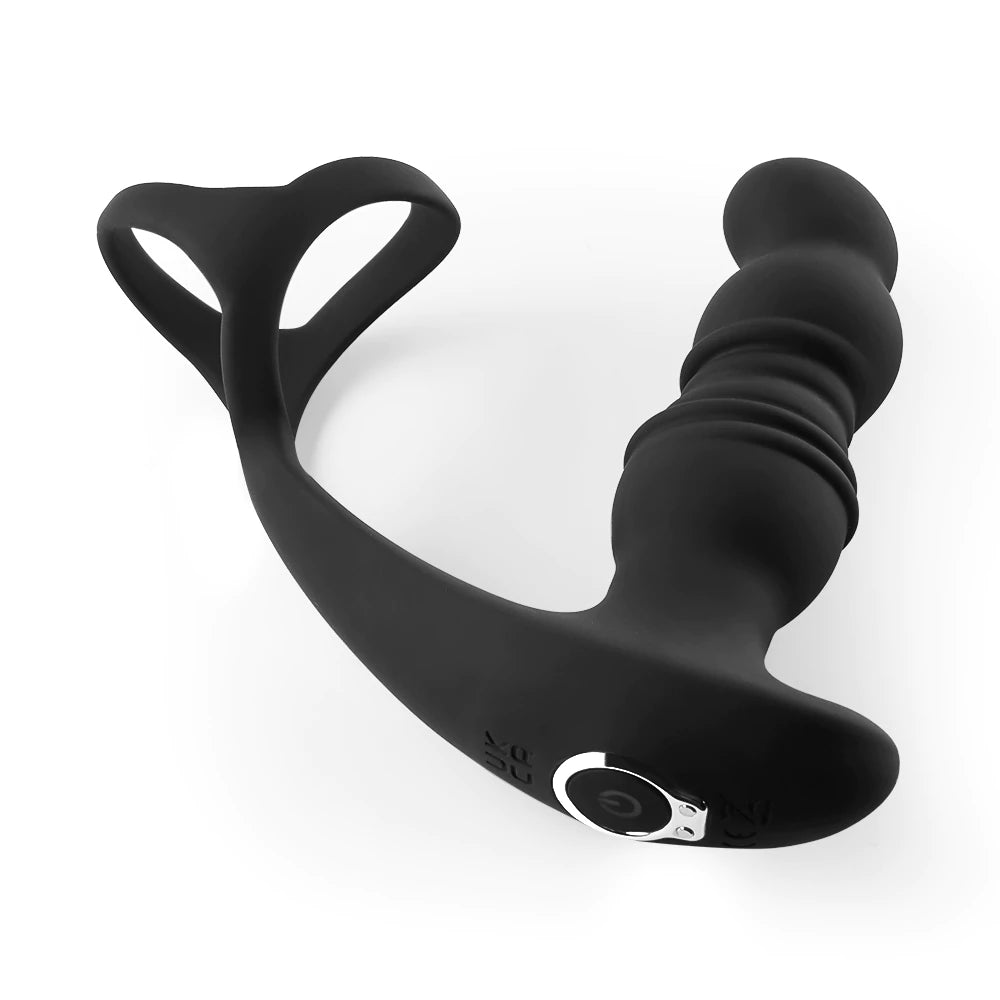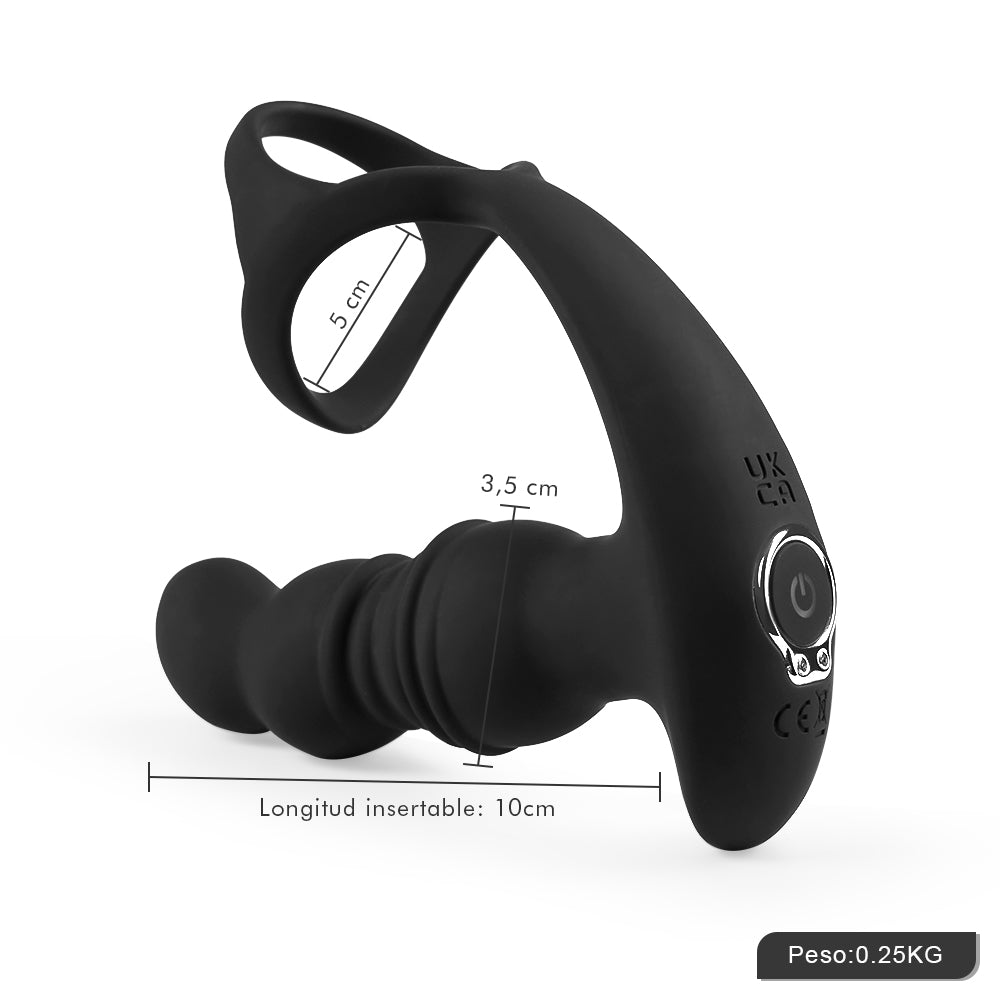 Información del Producto
Comentarios
Highlights:

♡2 in 1 upgrade, dual enjoyment by combination of anal vibrator and penis ring.

♡7 vibration modes , 3 thrusting modes bring extra special stimulation

♡The round head design directly targets the P-spot for maximum sexual sensation

♡The wavy shaft allows you to experience explosive orgasms


Description:

Want to experience passionate anal play? - I think so. That's why you're looking at this product. This prostate anal vibrator is made to your liking and is a totally new design. It not only has a vibrator but also a cock ring. This will make your pleasure last longer when you insert it into your anus. This prostate anal vibrator has 7 vibration patterns, 3 thrust patterns and can be inserted directly into the anus. The round head is designed to go straight to the P-spot, and the undulating torso delivers explosive orgasms like you've never experienced before. Has it all. The velvety soft surface and the 10 cm insertion length bring this passionate sex to the climax.



Details:

Shock modes: 3

Vibration modes: 7

Insertable length: 10cm

The widest part of the insertion part: 3.5cm

Diameter of the cock ring: 5 cm

Material: Silicone

Color: Black

Size: 16.5*13.5*4.5cm

Weight: 0.25 kg

Package list: 1* anal vibrators, 1* remote control, 1* USB charging cable, 1*manual.



Caution:

1.Charge the product before use.

2.Do not use the product while it is charging.

3.Only the silicone part is 100% waterproof. Do not immerse the live part in water.

4.The use of lubricant is recommended for more fun.

内容3
内容4