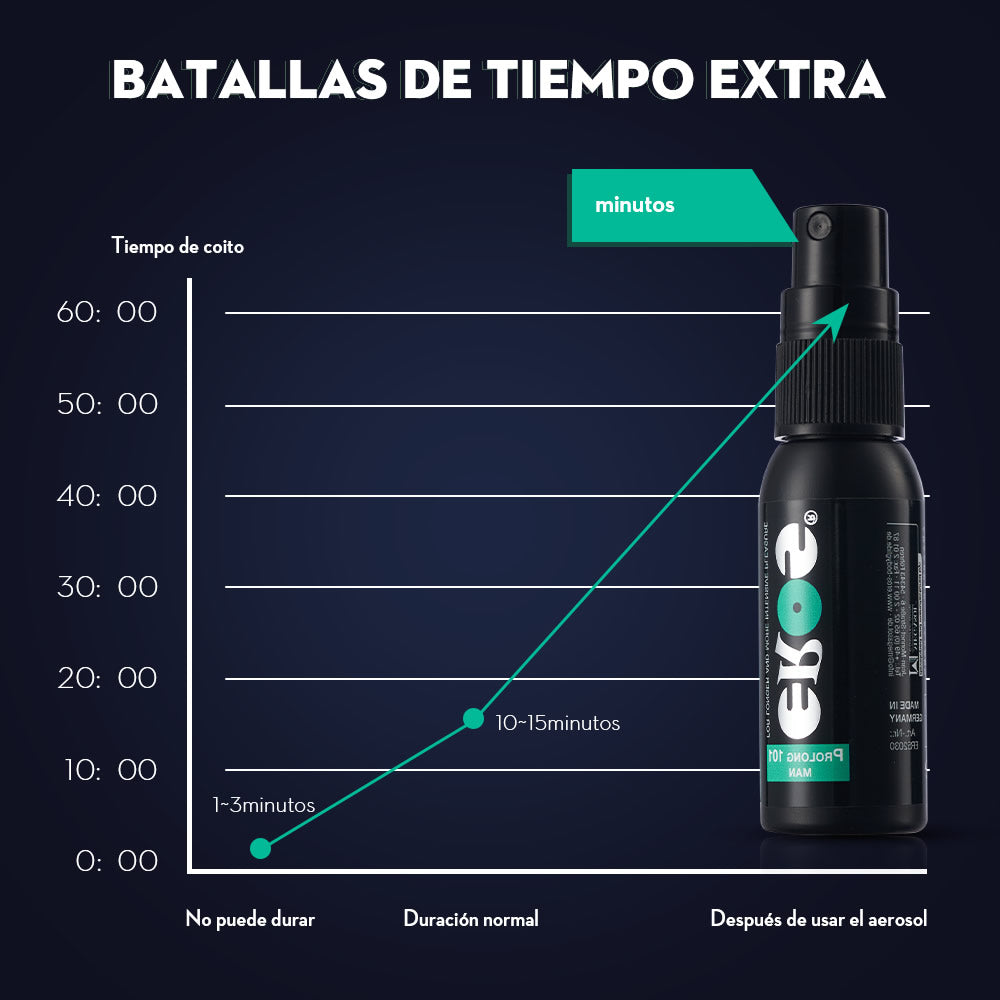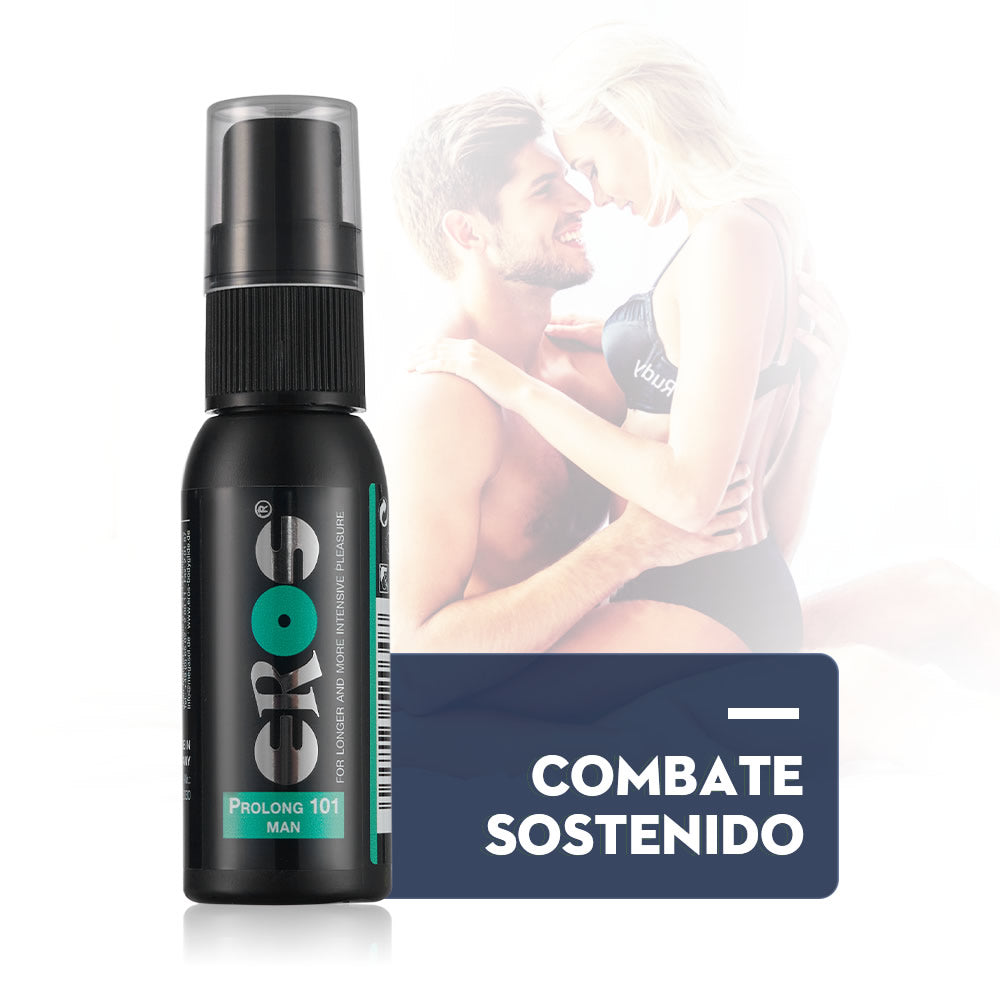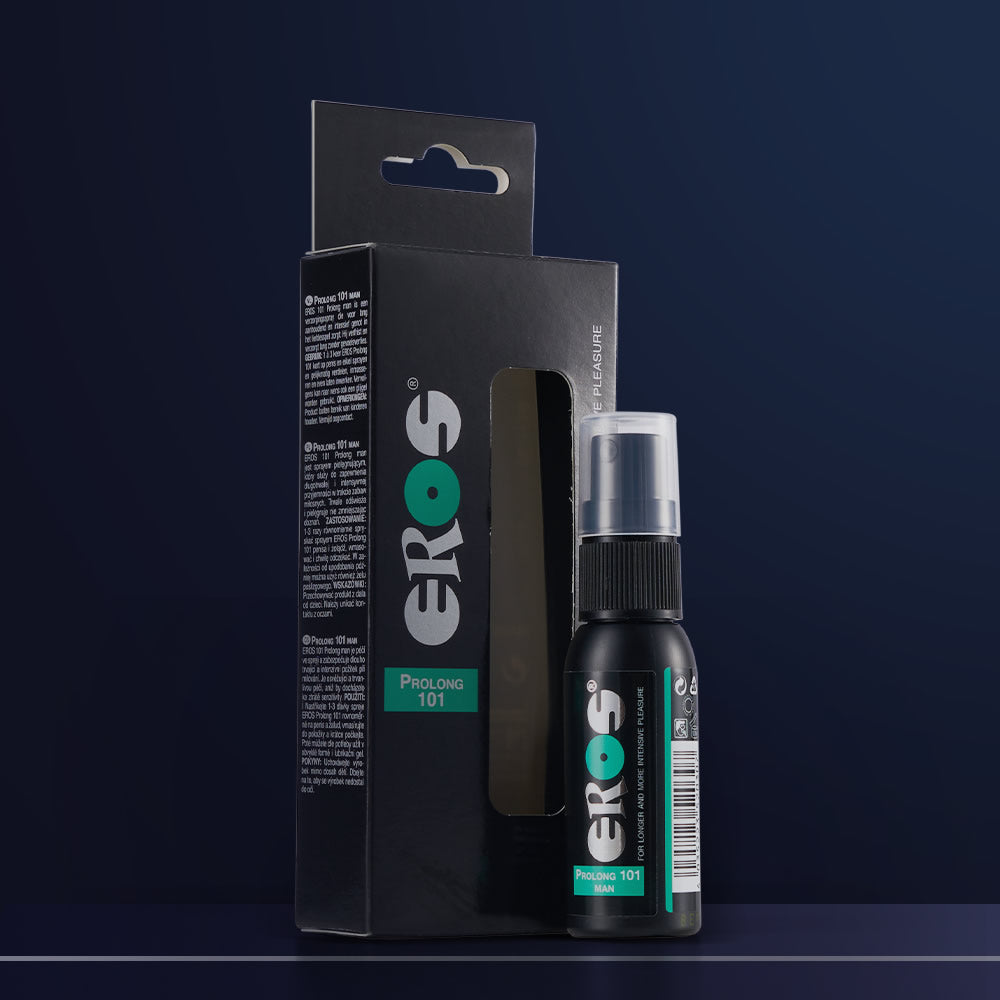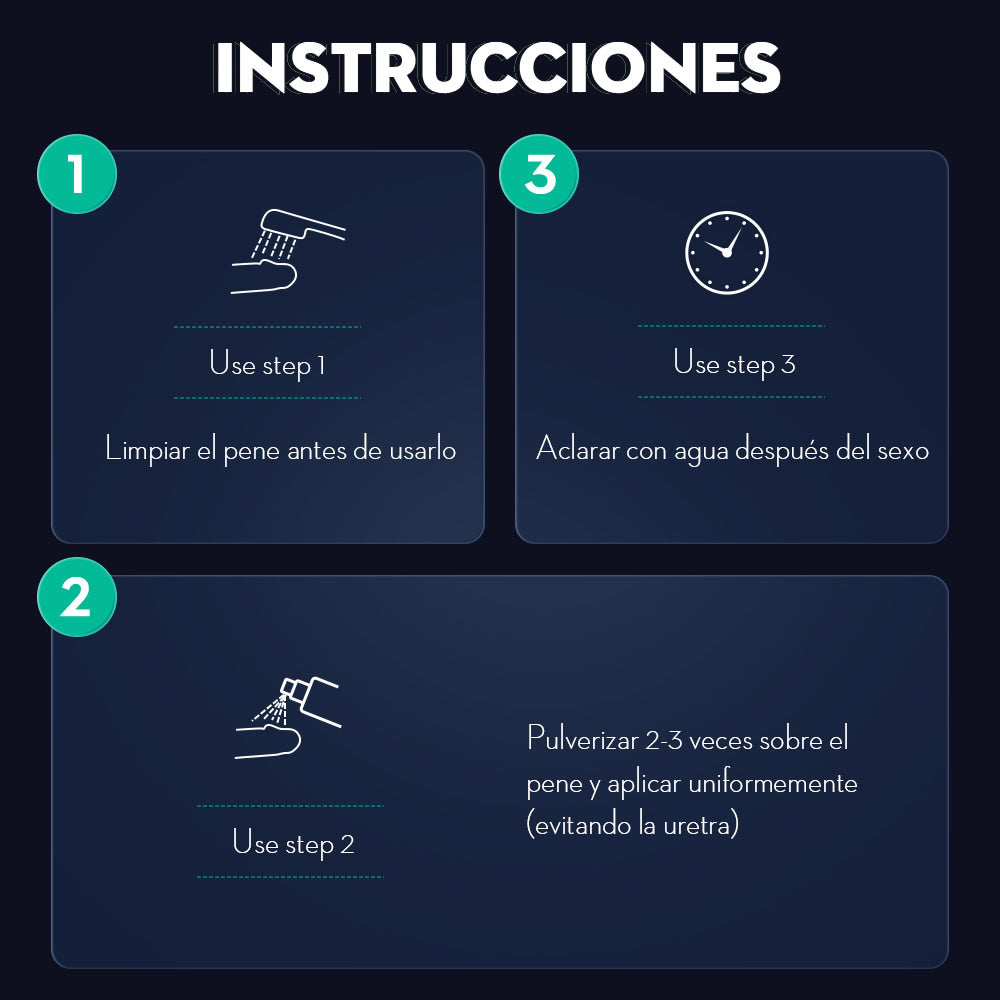 Información del Producto
Comentarios
Highlights:

1. Long-term support effect, easily influences the new duration
2. Plant ingredients, safe and healthy to enhance sexual experience
3. Large capacity, super cost-effective;
4. Water soluble material, easy to clean without residue

Description:
Do you suffer from three minutes all the time?
Is getting older preventing her from regaining her pride?
Was that time too short to satisfy her?
Are you worried that oral delay pills will affect your health?
But do you want an unforgettable experience?
How easily men can compromise, plant extracts enhance the sexual experience while maintaining your healthy body. The physical sensitivity of the penis in a period of time, giving you the opportunity to pound longer and with greater intensity.
30ml large capacity, super economical, one purchase, more than 100 uses.

Specification:
Brand: EROS
Origin: Germany
Capacity: 30ml (can be used about 140 times)
Material: Liquid
Ingredients main agents: water, glycerin, laureth-9, methyl lactate, lactic acid, etc.
Properties: Water-soluble base
How to use: 10 minutes in advance, spray 2-3 times each time in the coronal groove from the glans penis, clean after use
Validity: 2 years
Type: spray type
Packing list: spray * 1 bottle

Instructions for use:
1. Usage varies from person to person and can last up to 15-30 minutes under normal conditions;
2. Use it 5 minutes before sex;
3. This product cannot be eaten, and oral sex must be performed after cleaning;
4. This product does not contain a spermicidal agent and has no contraceptive effect;



内容3
内容4