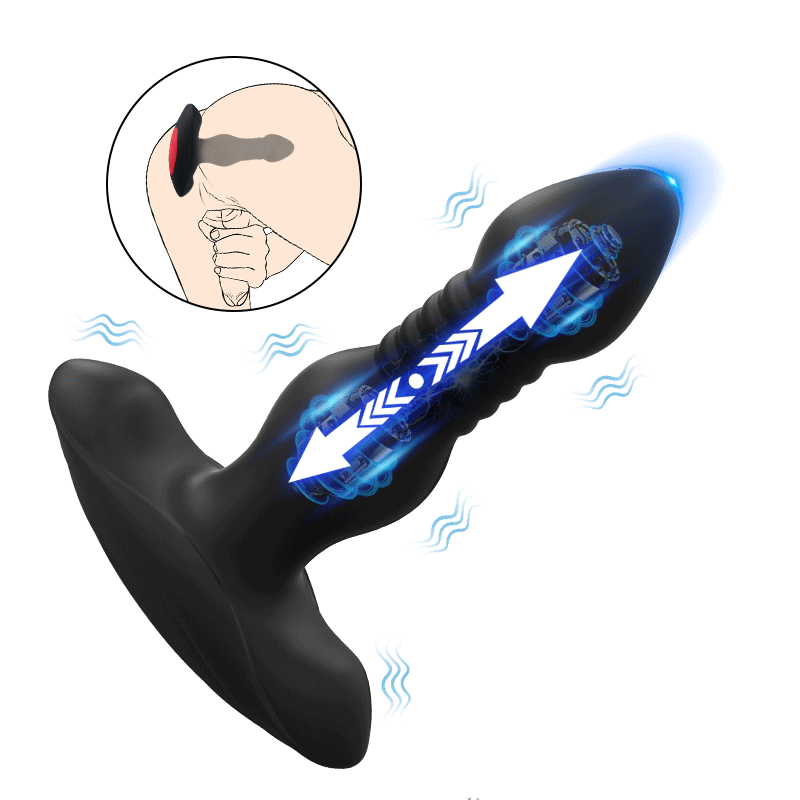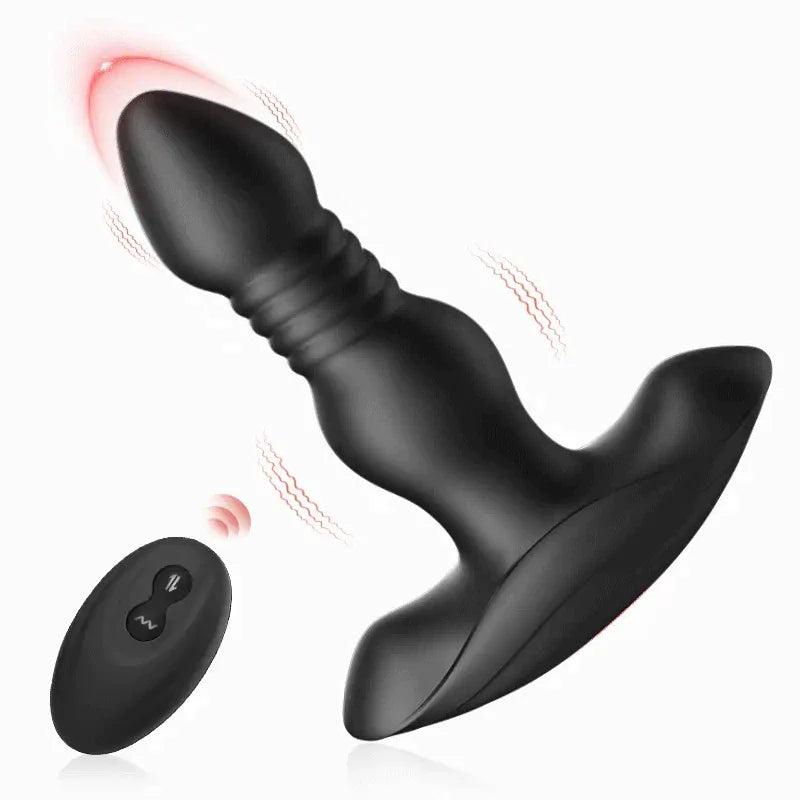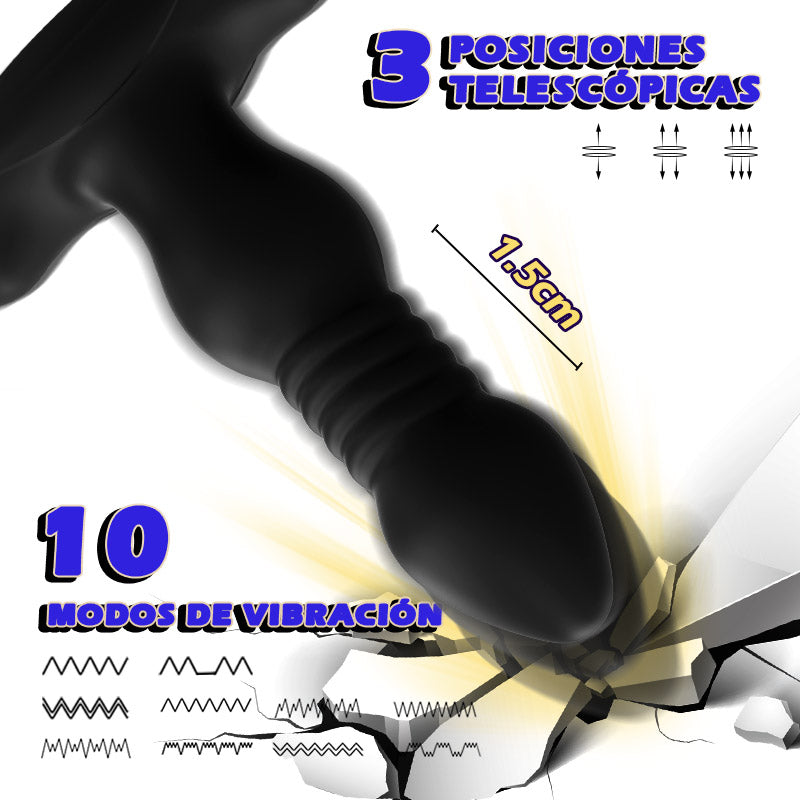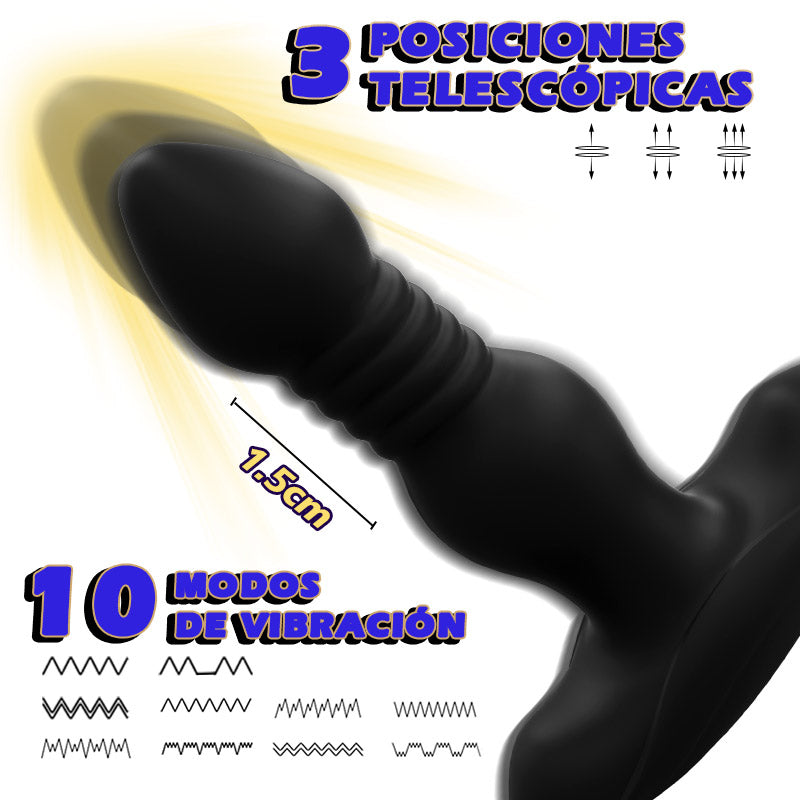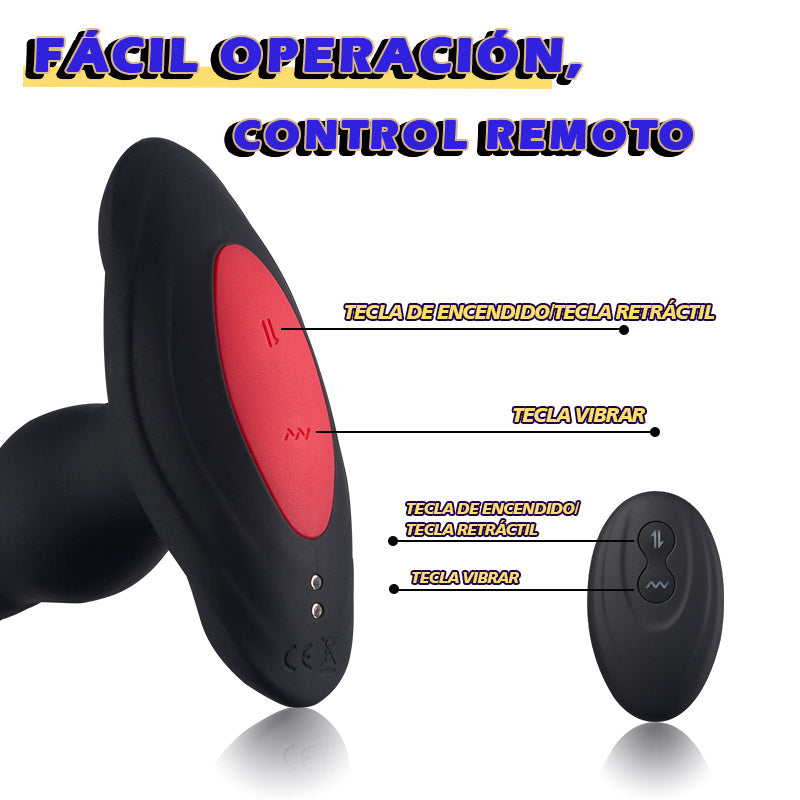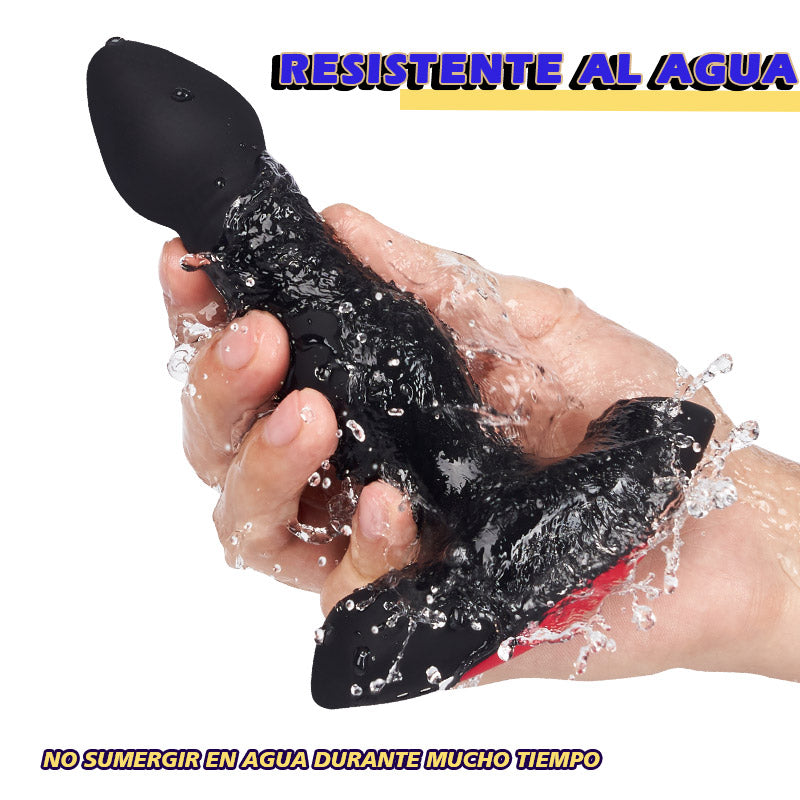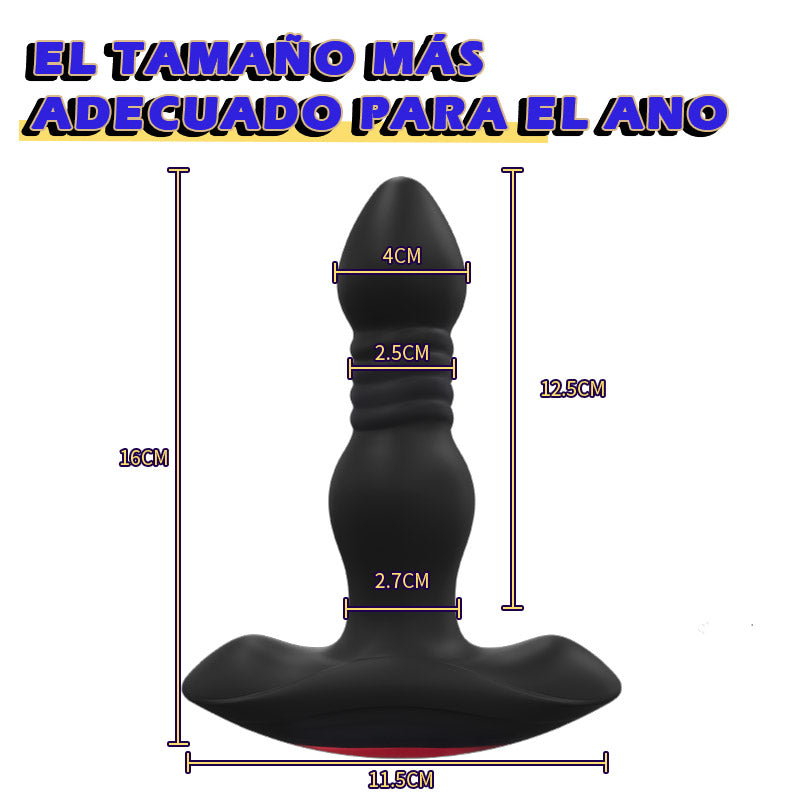 Información del Producto
Comentarios
[Length 15 cm]
Get an unforgettable stimulation of the prostate orgasm. With a 15cm thrust length, double the sensation of stimulation. Can you feel it touch a place you haven't explored yet? New experiences await you.
[Multifunctional features]
This anal toy has 3 telescopic modes and 10 vibration modes. You can choose a combination of different modes. The strong thrust and vibration will increase your sensual pleasure. If you like this intense and continuous stimulation, you shouldn't miss it.
[Optimal ergonomics]
The rounded head is ideal for toys to enter her anus. In addition, the slightly pointed head can also stimulate the prostate. The body is designed with many folds. If the toy hits, it rubs against his sensitive intestinal wall. I think the intestinal wall, full of sensitive nerves, must like this kind of stimulation.
[IPX6 Waterproof]
IPX6 water resistance allows you to use it with confidence. You no longer have to worry that the product cannot be used normally due to water ingress. You can take this toy with you to play hide and seek in the bathroom. Of course, you can even take it to the pool. It has many unexpected features waiting to be discovered by you. Do not hesitate and try it now.
Details:
| | |
| --- | --- |
| Telescopic modes: 3 | Vibration modes: 10 |
| Material: Silicone + ABS | Size: 15*11.4*4.5cm 6.2*3.7*1.6cm |
| Weight: 0.235kg | |
Instructions for use:
1. Charge the product before using it.
2. Do not use the product while it is charging.
3. Only the silicone part is 100% waterproof. Do not immerse the live part in water.
4. We recommend that you use it with lubricant for more fun.
Package list:
1 * Anal Vibrators, 1 * Remote Control, 1 * USB Charging Cable, 1 * Manual

内容3
内容4