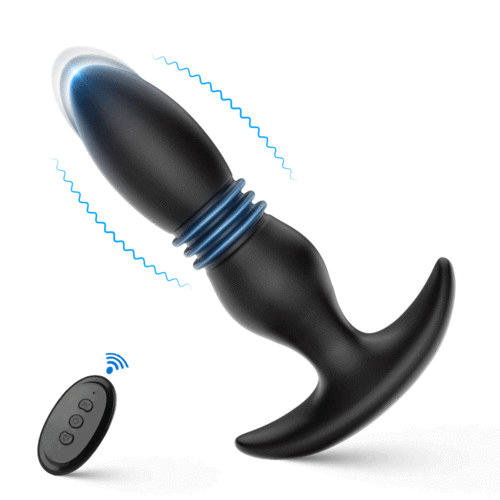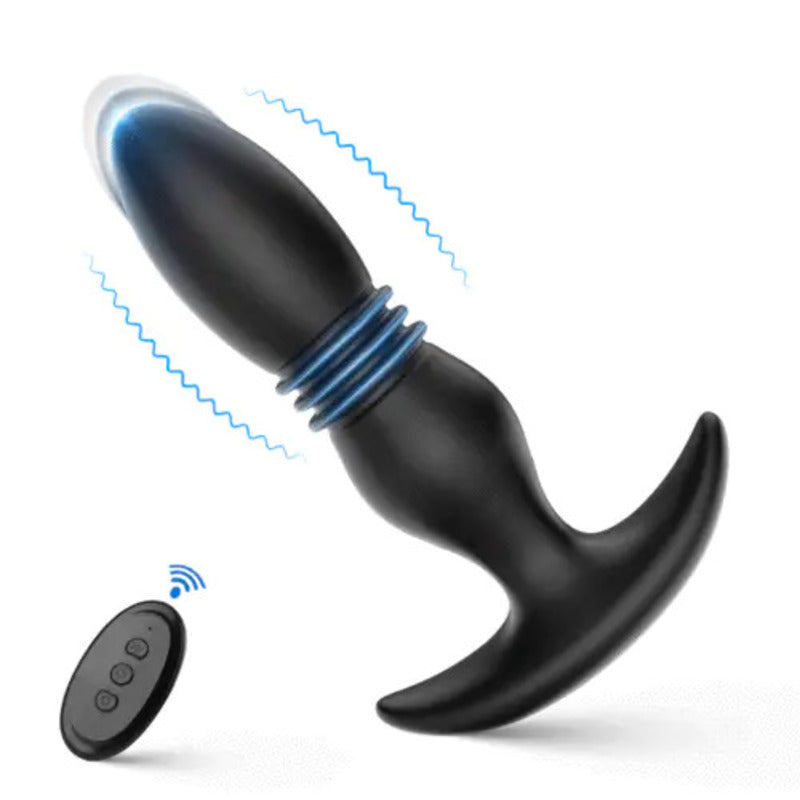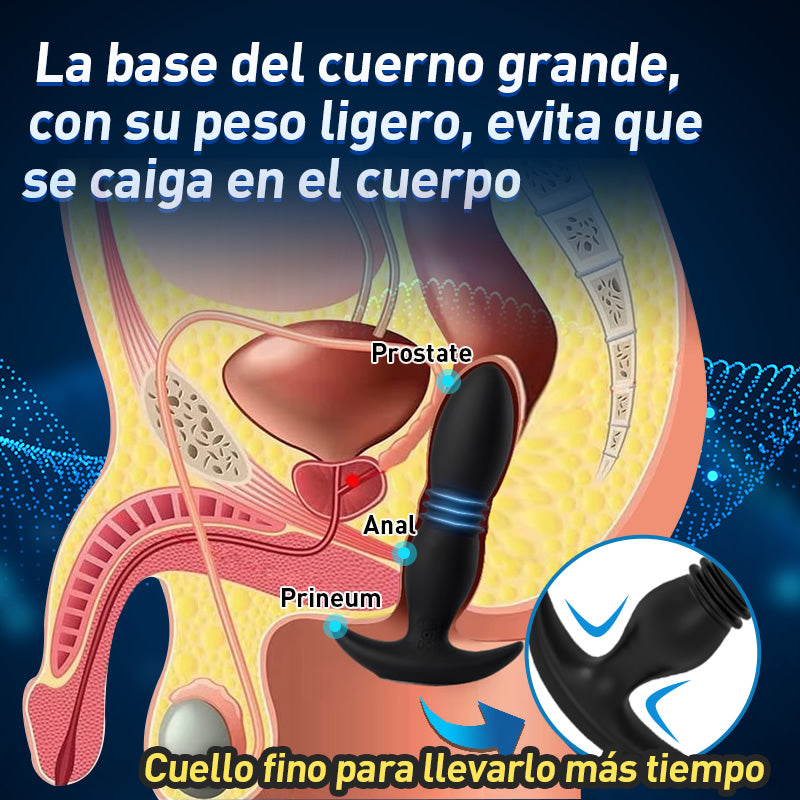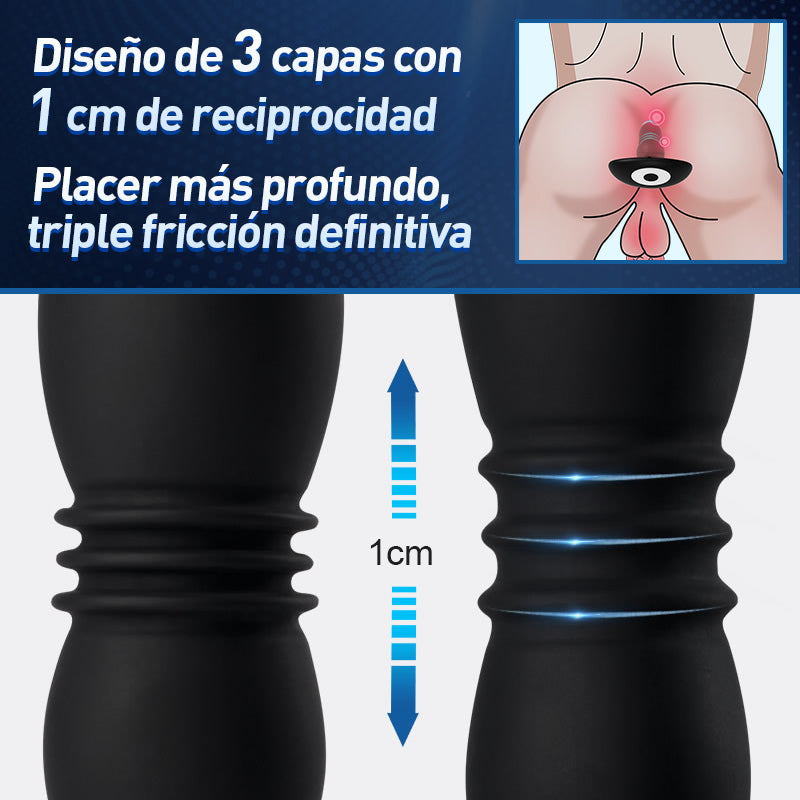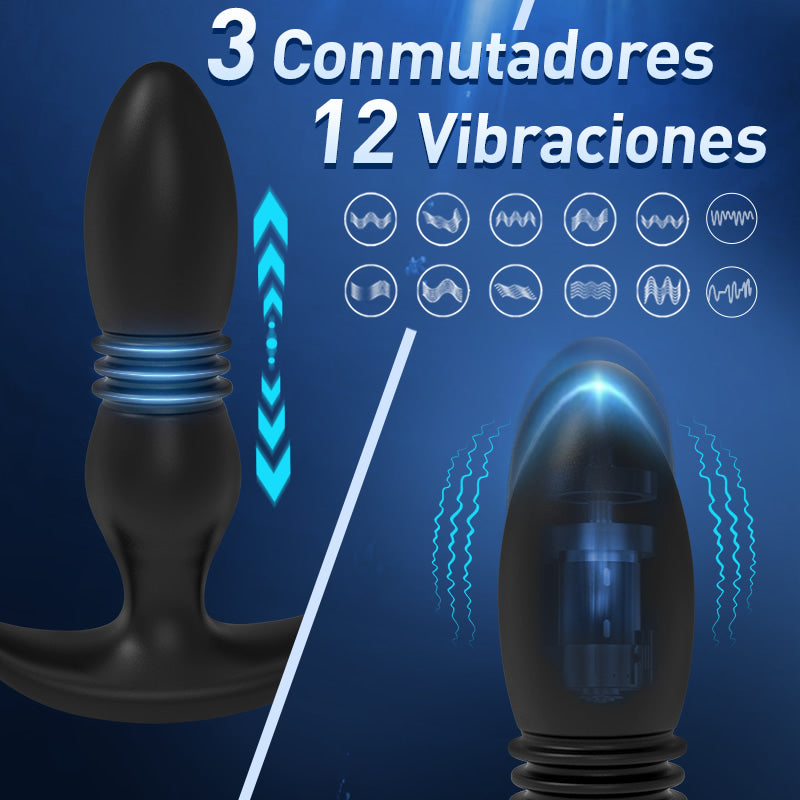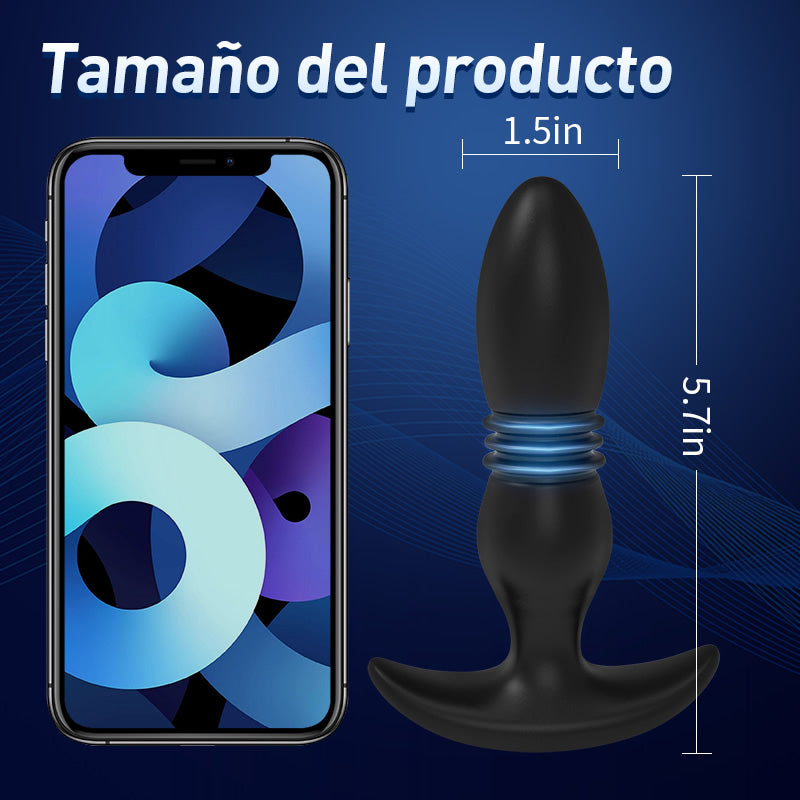 Información del Producto
Comentarios
Highlights:
1.Anal plug 1.3 times bent will give you more friction.
2. 7 telescopic modes allow you to get the best anal sex at the P-spot.
3. 7 types of vibration modes offer you an amazing and stimulating anal sex experience.
4. The round head of the anal plug is easy to insert into the anus.
5. Remote control, enjoy infinite pleasure with your hands free.
Description:
Are you interested in anal toys? Do you want to have an unforgettable anal sex experience? Then try our anal plug. This anal plug is definitely your best choice. The 3 folds in the center of the plug offer more friction to your anus. This friction accompanies his lonely night and inflames his anal libido. This anal plug has 7 telescopic modes and 7 vibration modes at the same time. The strong expansion and contraction effectively stimulates your P-spot. Each thrust will only stimulate your sensitive points precisely. 7 kinds of vibration modes make your sex life more brilliant. Different patterns bring different feelings. 3 folds + 7 telescopic modes + 7 vibration modes, the 3-in-1 anal plug allows you to enjoy unprecedented pleasure. Come and discover the wonderful anal sex now!
1. Please fully charge the product before use.
2. The product cannot be used while charging.
3. Turn on the product before using the remote control.
4. For maximum enjoyment, we recommend water-based lubricants.
5. 100% waterproof, easy to clean.


Details:
| | |
| --- | --- |
| Telescopic mode: 7 | Vibration mode: 7 |
| Tightness: IPX6 | Material: Silicone |
| Size: 15*3.5cm | Weight: 0.139kg |
1 * anal plug,1 * remote control,1 * USB charging cable

内容3
内容4