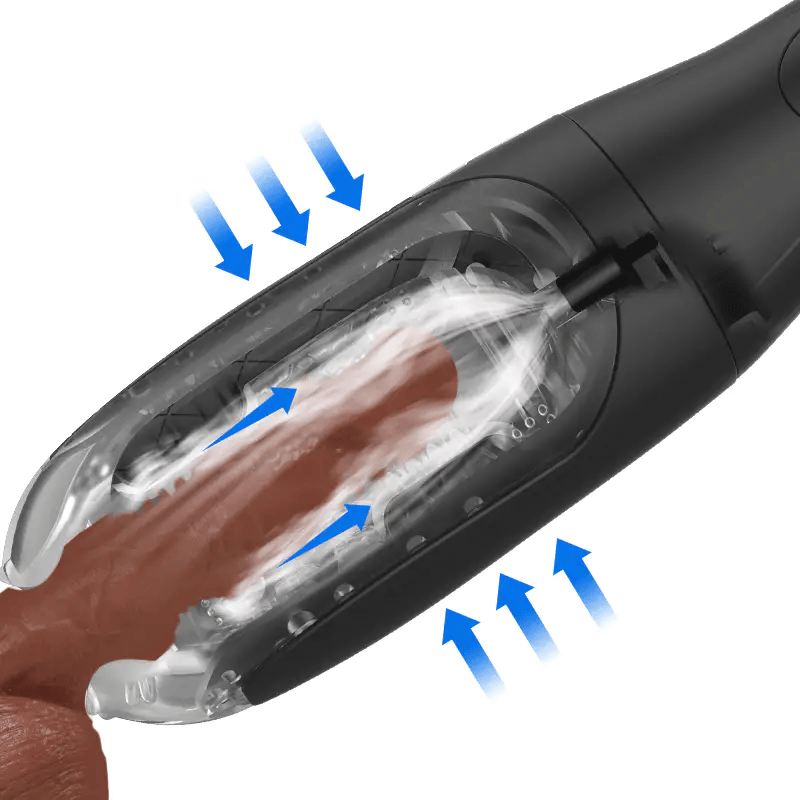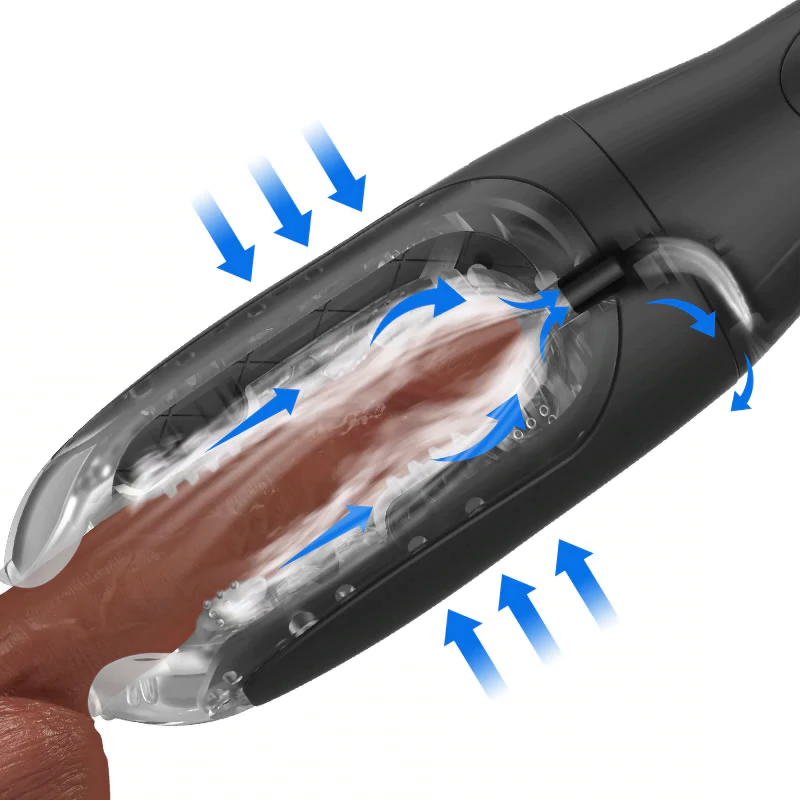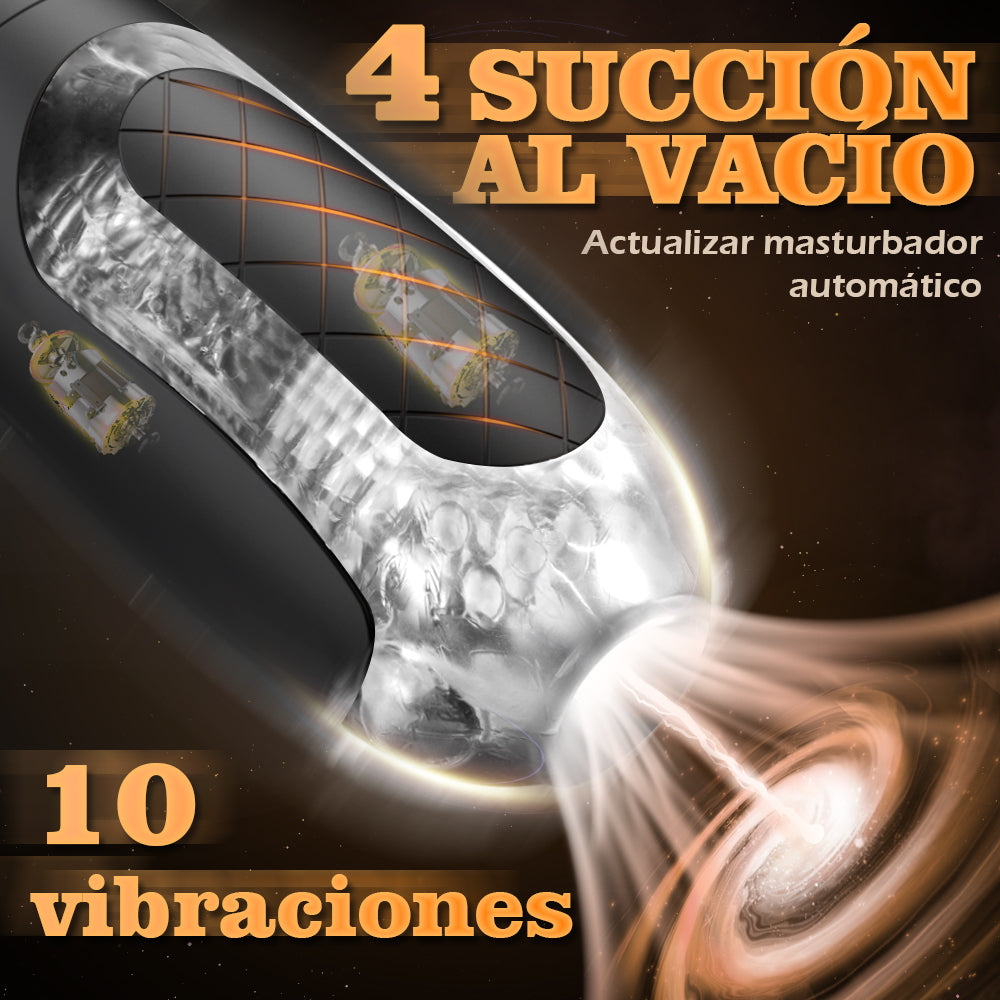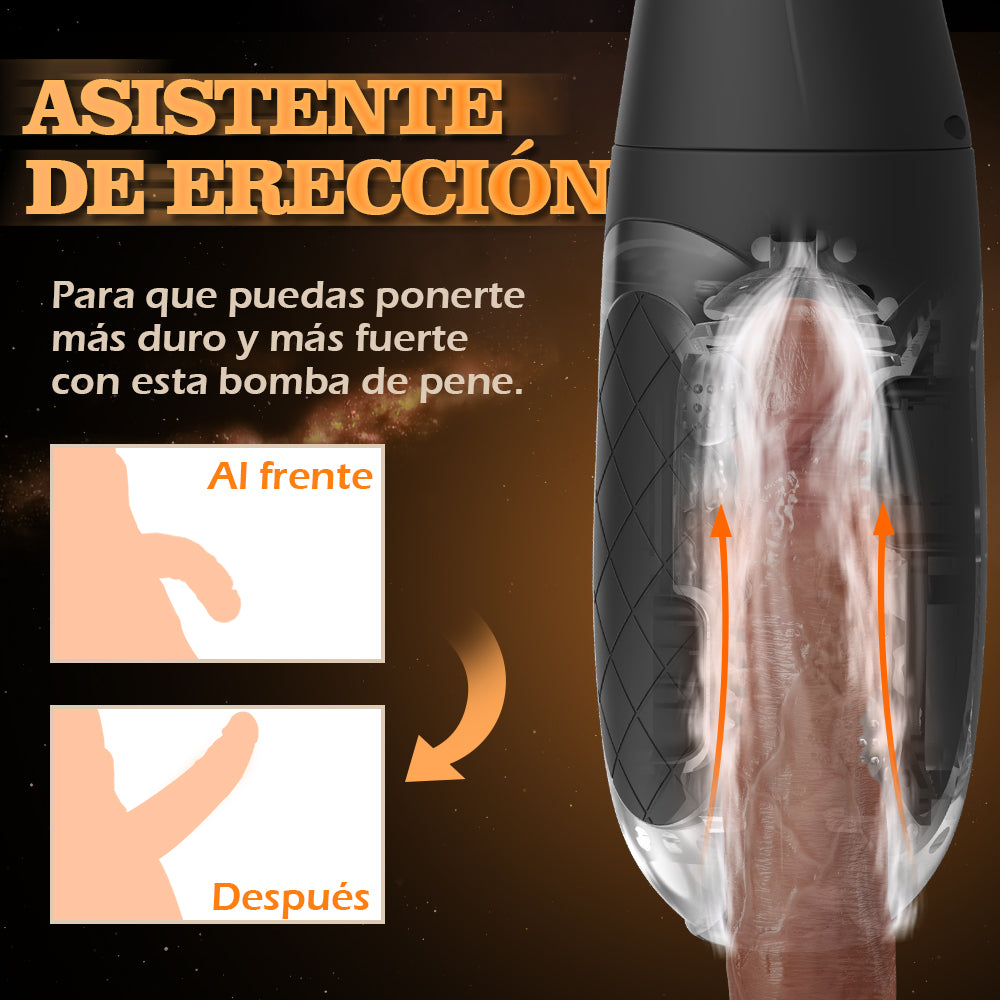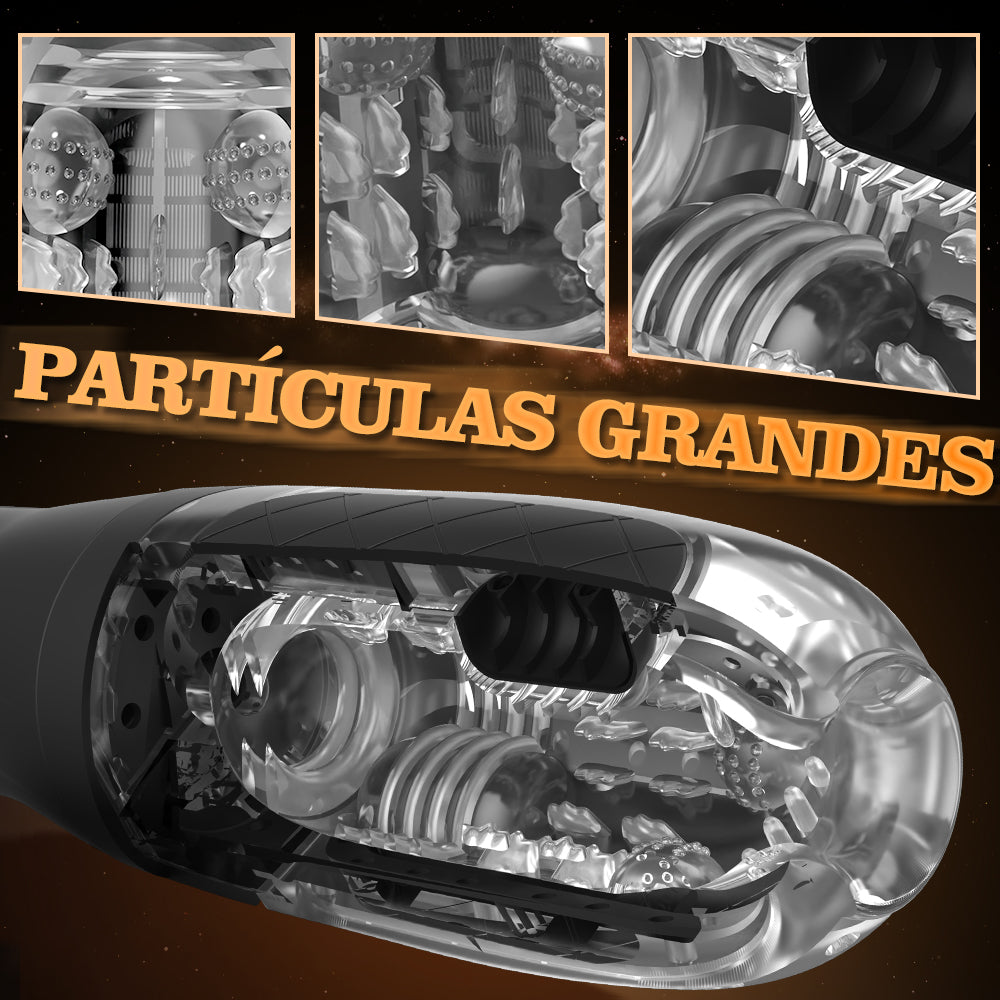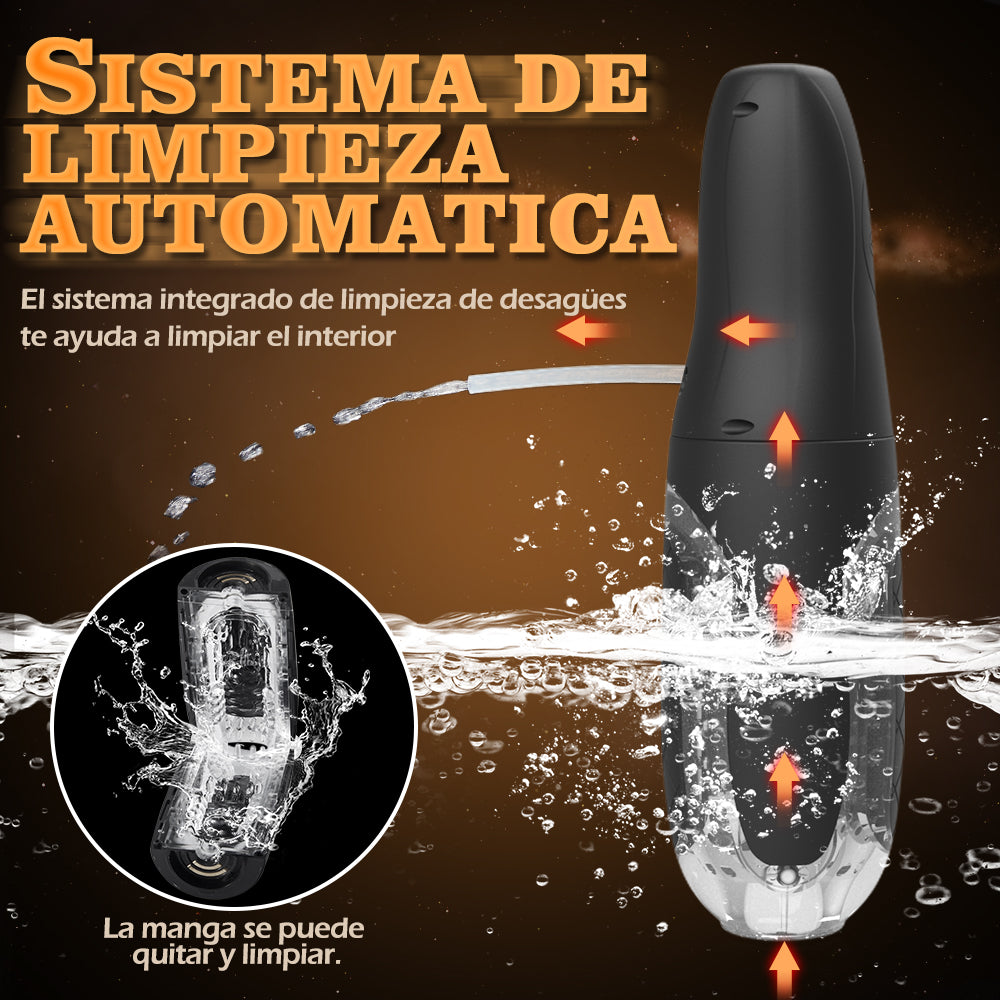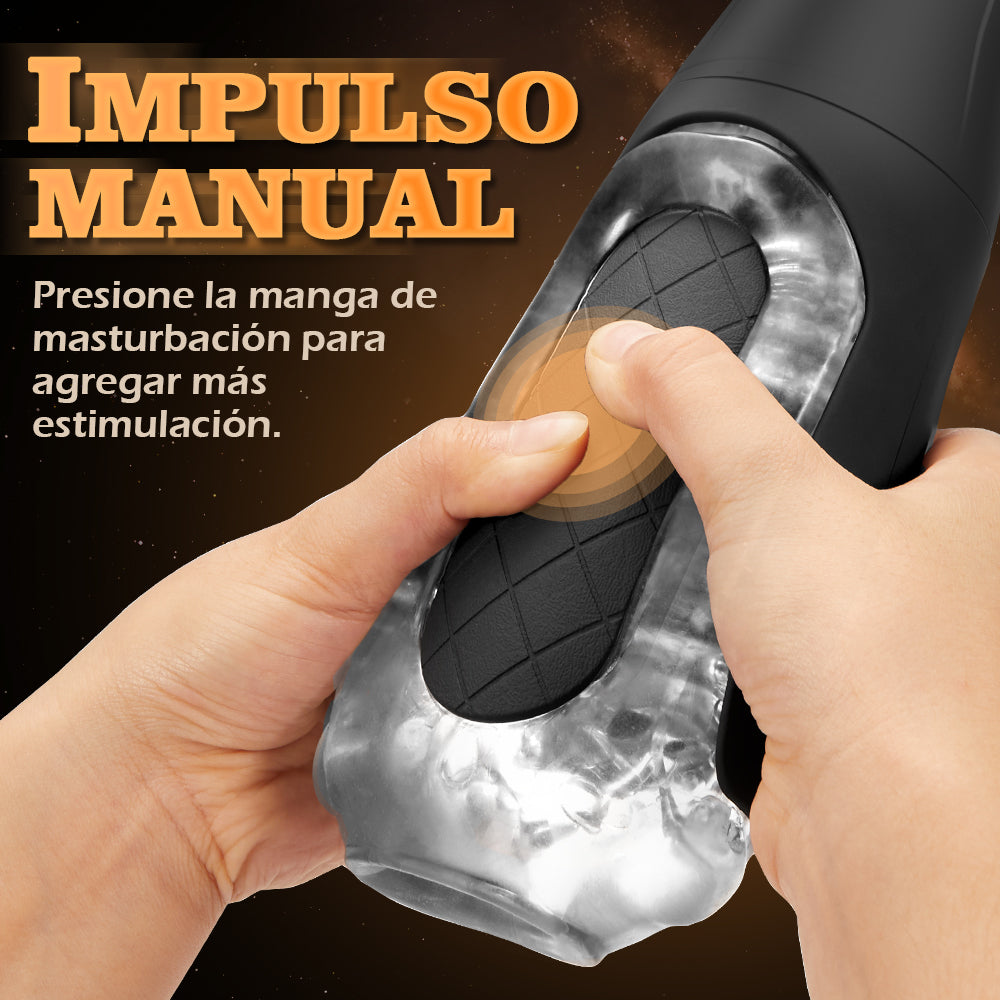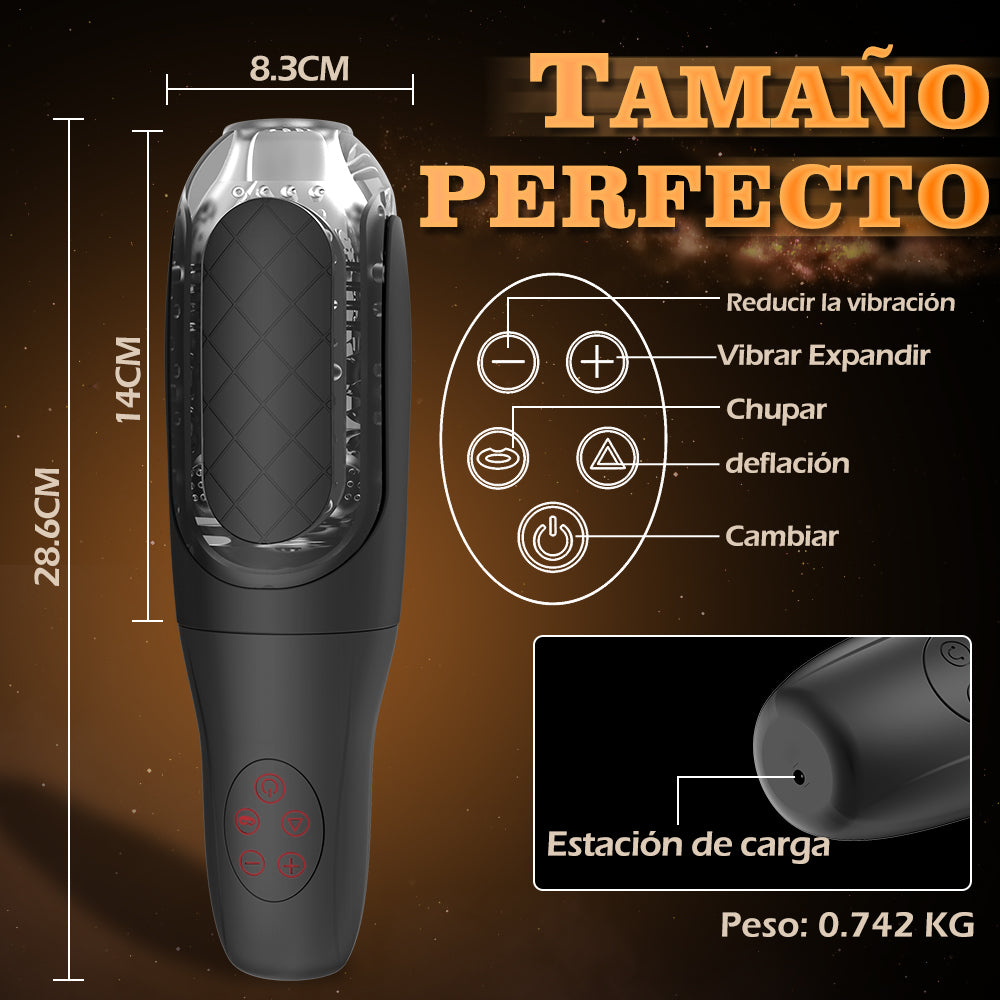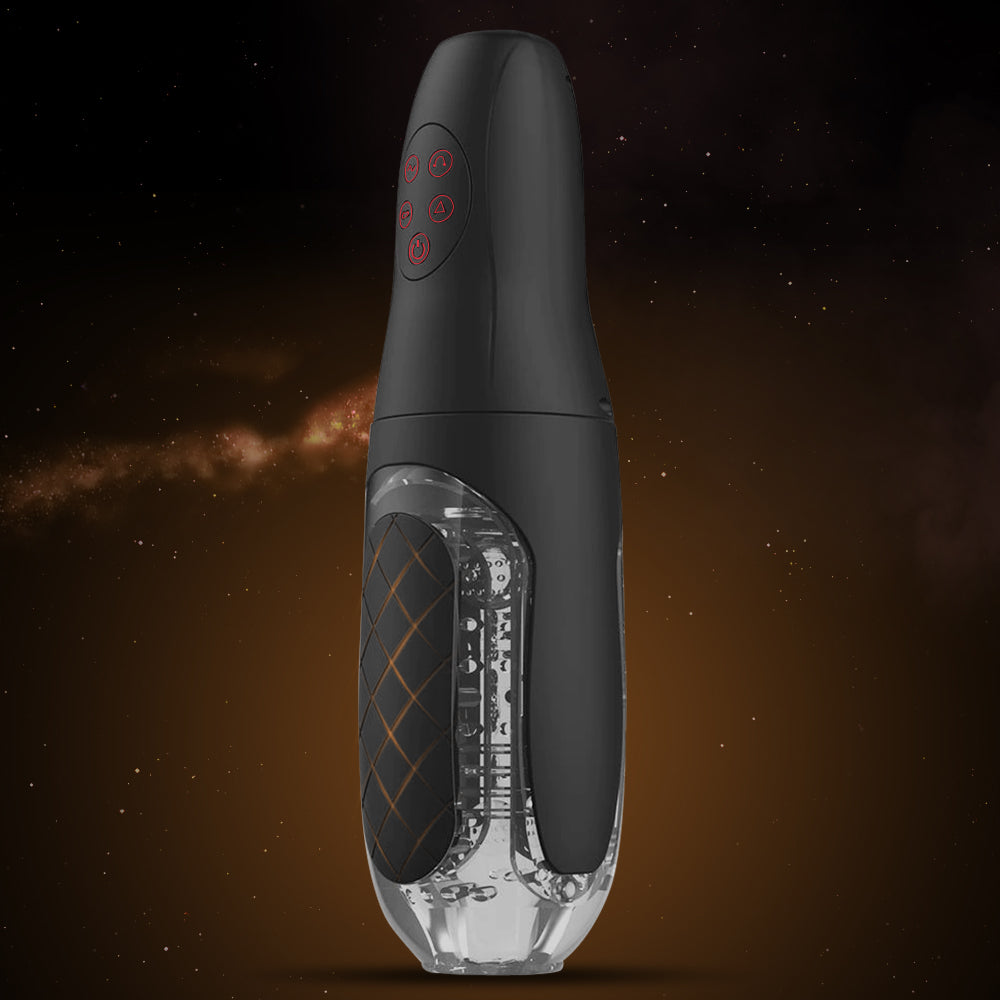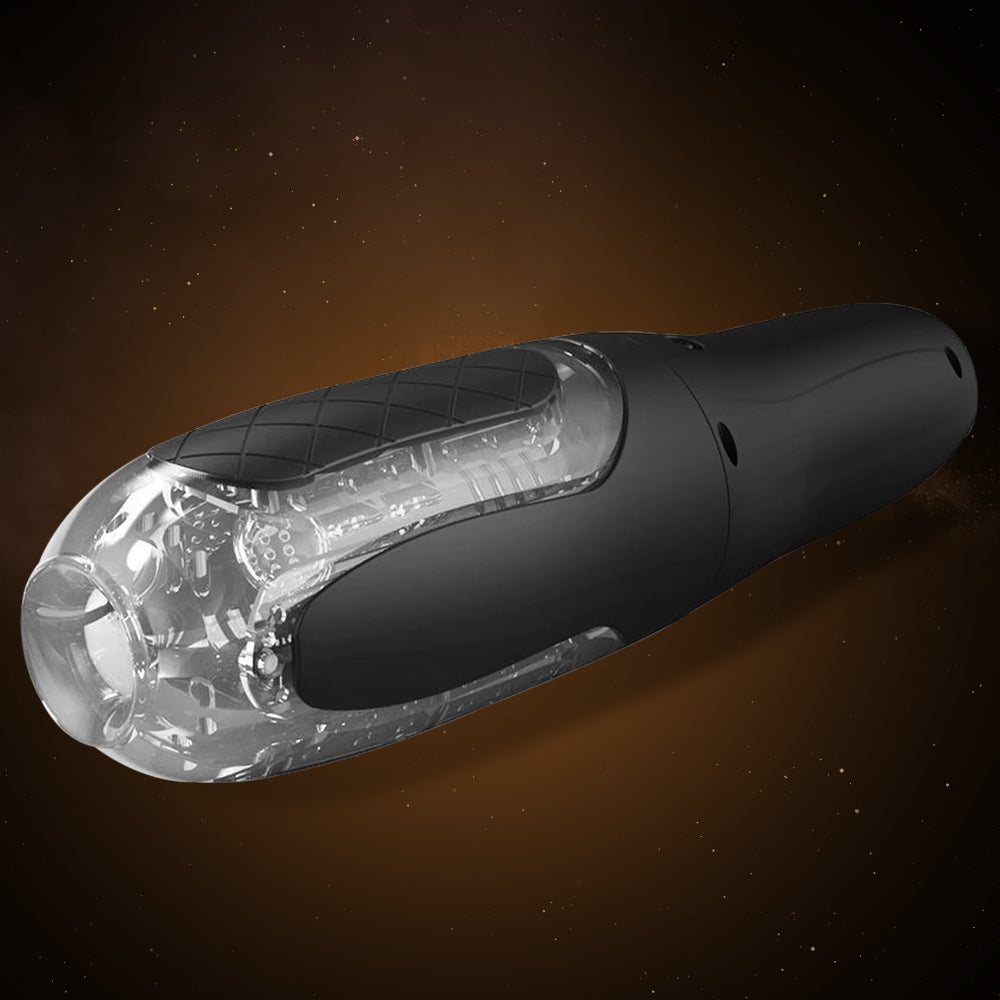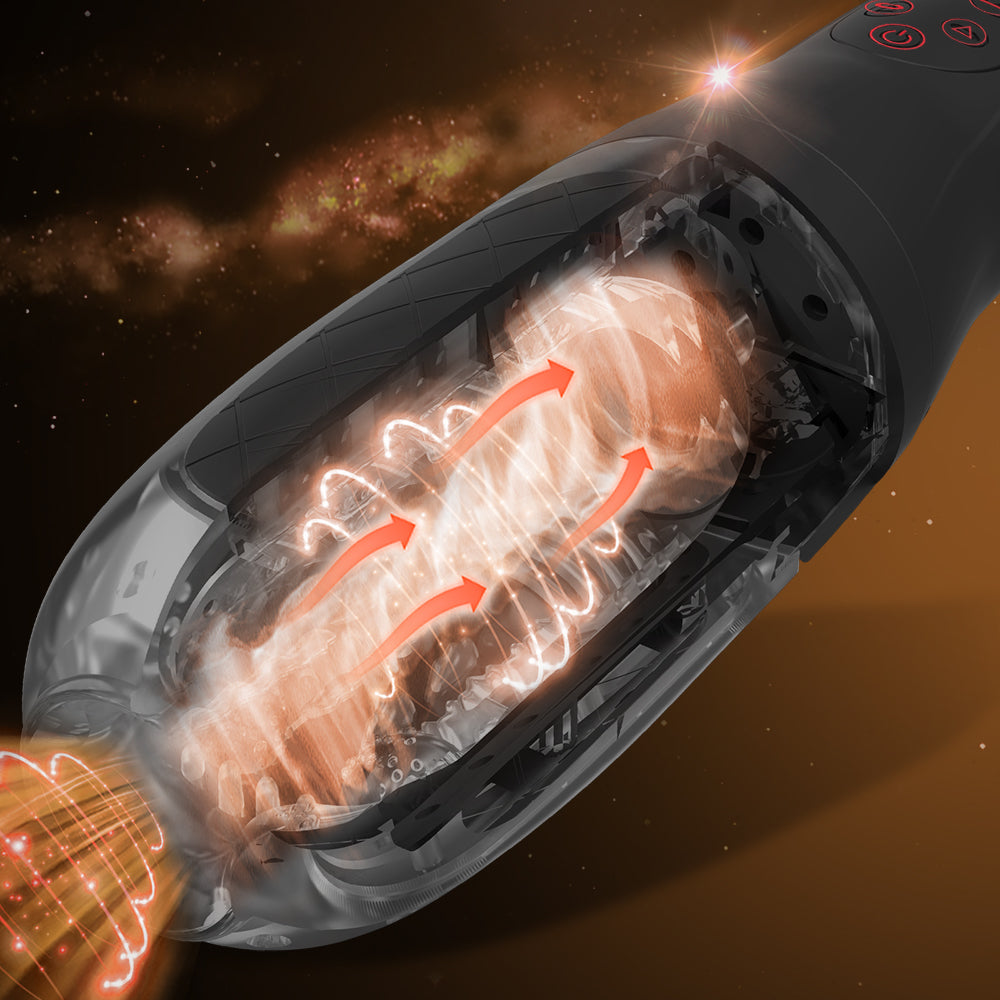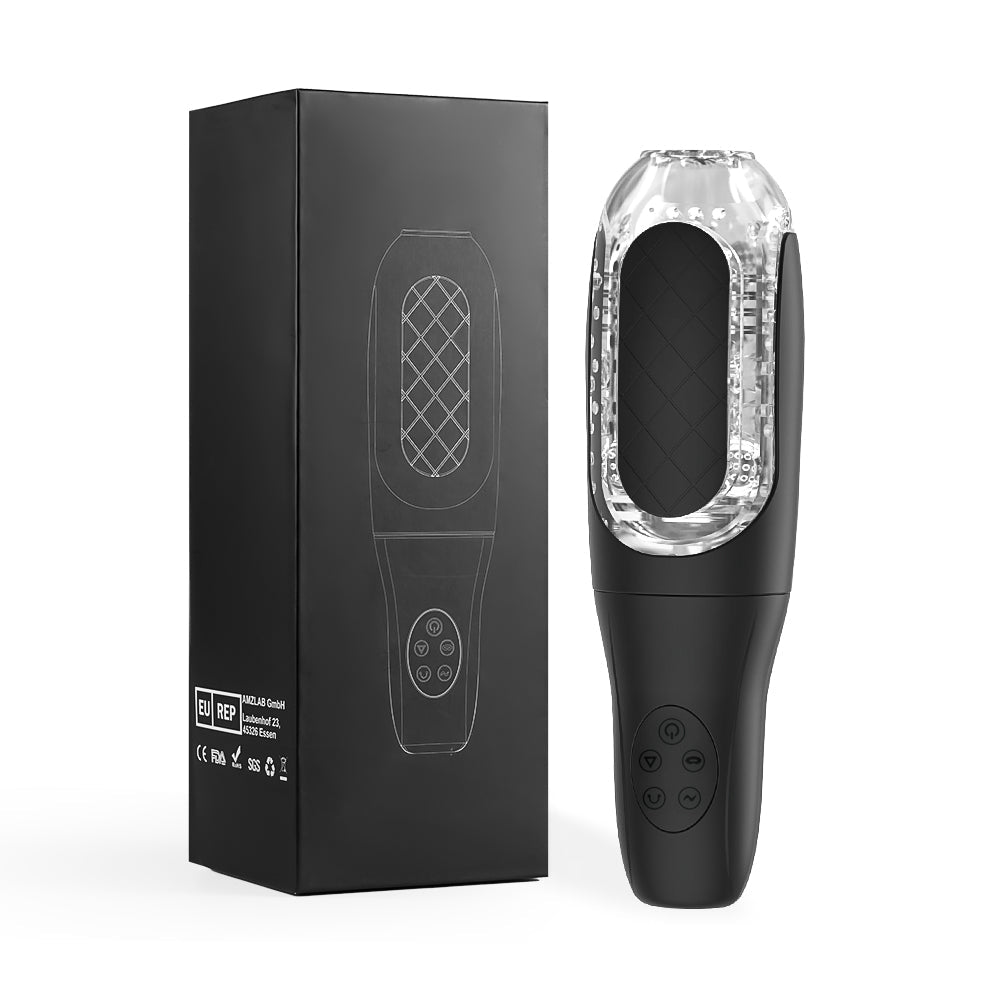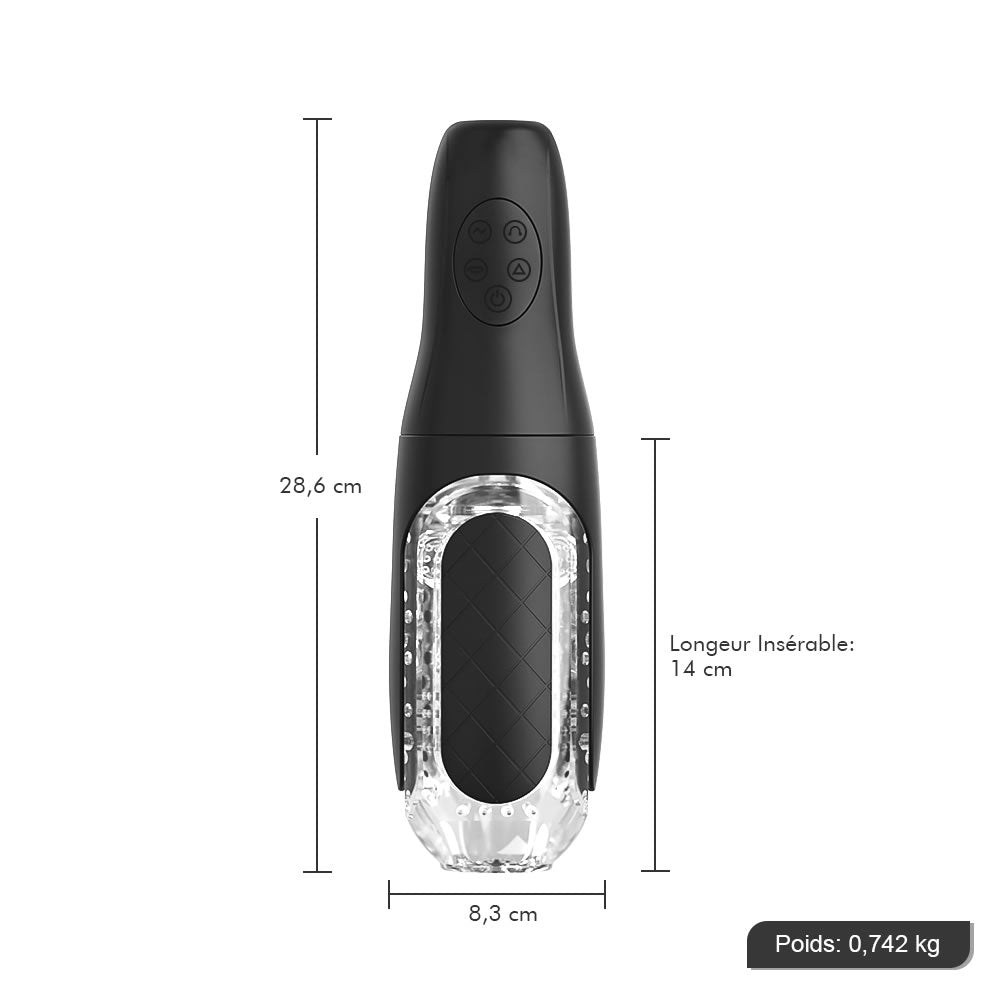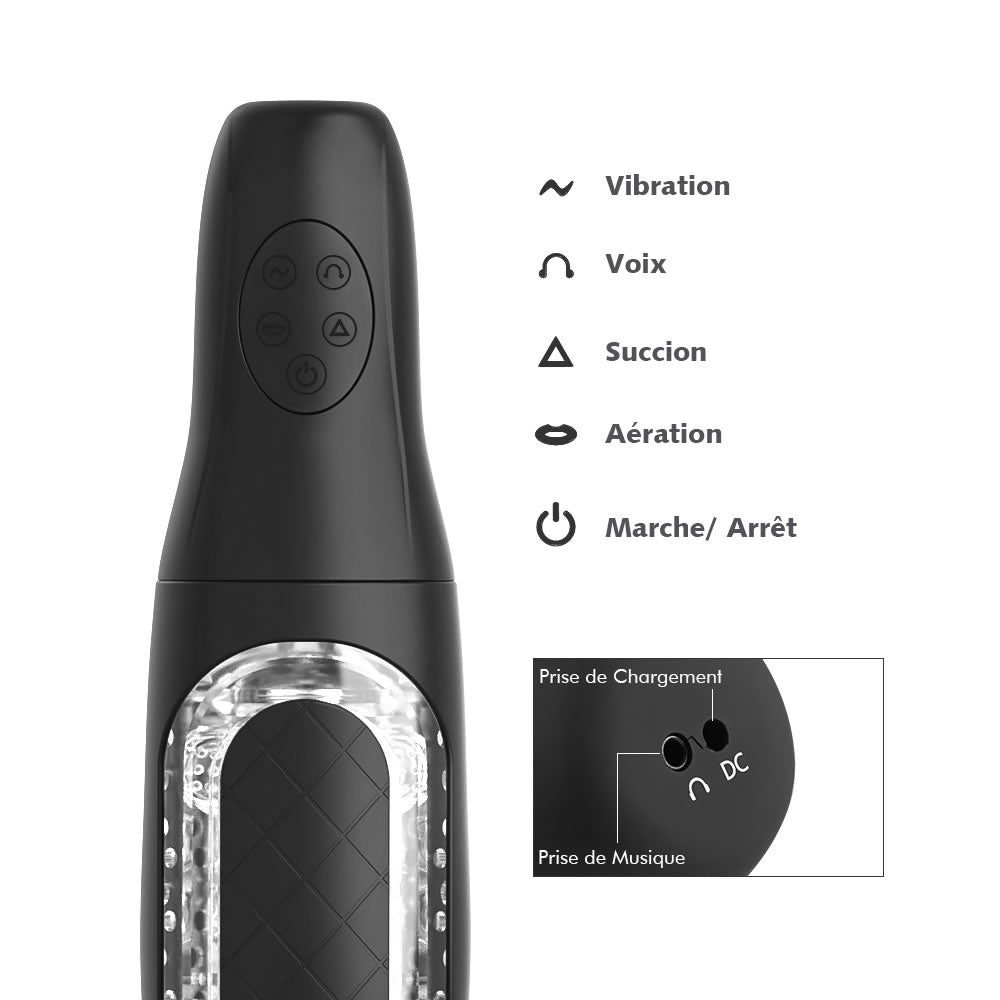 Información del Producto
Comentarios


His wish has been granted
4 Sucking Modes: Our auto intensity masturbator has a vent. By wearing this cup, his penis will be wrapped, licked and swallowed, allowing him to enjoy the feeling of vigorous sex and oral sex at the same time
10 vibration modes: You will feel different during vigorous sex at different frequencies. This automatic cup masturbator provides 10 different vibration modes, and there are special particles inside, allowing you to feel the most stimulation
Manual compression: Different pressures result in different sucking and slight pain like oral sex. Immerse yourself in the excitement and pleasure of sex with this exquisite woman who always goes SOLO!
Innovative suction function

Using a masturbator sucker, you will experience the best compression and the best oral sex. The stimulation groove and the stimulation particles in the inner sleeve form an interesting structure
Compared with other products with suction function, our products can wrap your penis softly 360 degrees. Only our products can offer this complete sense of packaging. It will never leak air during use. You will have the feeling that your girlfriend hugs you tightly
Equipped with two motors to enhance the vibration experience
With the Fondlove masturbator, you can enjoy sensory pleasure of the highest quality. This ergonomically shaped life toy is specially designed for modern men and offers sensory stimulation to every user. Does it tempt you? Come play with him! To effectively satisfy your thirst for vibration, the masturbator massages your penis with 10 different vibration modes and at the same time you can lie back, relax and enjoy energetic exercises. With the help of 2 super powerful motors, mesmerizing rolling vibrations are generated inside the happy maker, delivering oral sensation to your glans and penis.
Instructions for use:
1.Long press the power button to start the machine and enter standby mode.
2.Short press the clamp button to enter the first speed clamp mode, then successively press the 1-4 speed multi-experience. After the 4th speed, press the vacuum button to stop it.
3.Long press the deflation button to deflate, release the button to stop.
4.Short press the vibration button to enter the first vibration mode, then press speeds 1 to 10 to realize frequency conversion, speed 1 to 3 is gradually increased, and speed 4 to 10 is continuously variable speed. After the tenth speed, press the vibration button to stop it.
5.Short press the voice button to enter voice mode and press it again to stop it.
6.In any operating mode, press and hold the on/off button to stop the machine.

内容3
内容4