Información del Producto
Comentarios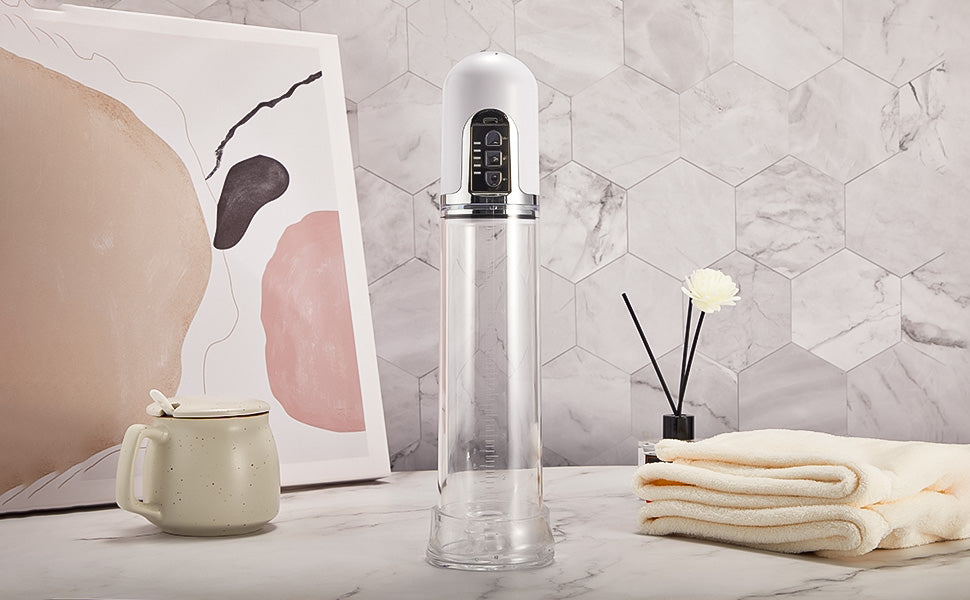 Highlights:

✬The 4 powerful suction modes of the penis pump can help you enlarge your penis.

✬Silicone material, the smooth entry protects you like the entrance of your woman's vagina.

✬Clear scale allows you to clearly see the process of your penis enlargement.

✬We also give you a ring for the penis so that you stay erect during sex and regain the glory of manhood!

✬Using vacuum pressure to strengthen the penile muscles, this is also a great way to exercise the penis


Description:

Do you want to make your penis bigger and longer? If you have such an idea, try our penis pump. This penis pump has 4 suction modes. Strong suction not only provides a wonderful oral sex experience, but also makes your penis bigger and longer. The constant suction of the penis pump will give you different sensations. This penis pump can provide penis enlargement and let you experience the best masturbation experience. The strong vibration of the penis pump will stimulate your penis and the clear scale will also allow you to see your enlargement clearly. You will be able to enjoy penis enlargement and orgasm at the same time. Dive into the sea of ​​orgasm!



Details:

Suction: 4

Weight: 0.459 kg

Size: 36.40 x 8.80 x 8.80 CM

Packing List: 1* Penis Pump, 1* Penis Ring, 1* Manual, 1* Charging Cable



Caution:

1. Please fully charge the product before use.

2. The product cannot be used while charging.

3.For maximum pleasure, we recommend the use of water-based lubricants.

4.The button part is not waterproof.

内容3
内容4