Información del Producto
Comentarios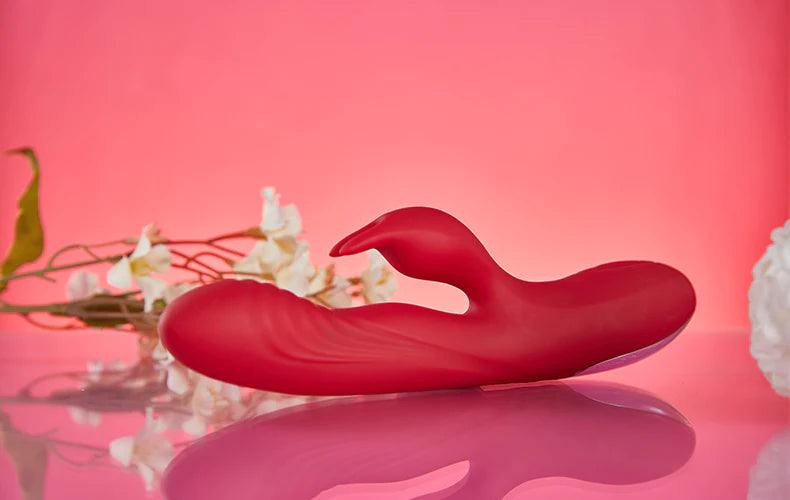 Highlights:

❆ 3-in-1 Rabbit Vibrator that simultaneously stimulates the G-spot, the anus and the clitoris, giving you unprecedented pleasure.

❆ Two motors with 10 vibration modes, a variety of options guarantee endless pleasure.

❆The cute bunny rubs your clit hard, and the strong friction gives you endless pleasure.

¡ ❆3-in-1 rabbit vibrator can play all kinds of love games, and can also stimulate your nipples and anus, foreplay is more abundant!

❆USB recharging is convenient for the functioning of the vibrator.



Description:

This 3-in-1 Rabbit Vibrator maximizes the stimulation of your sensitive points. The G-spot, clitoris and anus are the 3 most sensitive places on a woman's body, and a G-spot vibrator can stimulate all of them at once. Can't you imagine what it feels like? The answer will surely surprise you. The rich stimulation will completely awaken your libido and will gradually take you to the sea of ​​orgasms. Your three sensitive points will reach their peak simultaneously and it will be your most unforgettable sexual experience. The clitoral vibrator has two motors that can switch 10 vibration modes at will. The G-spot stimulator and clitoral vibrator can be activated simultaneously, giving you indescribable pleasure. Get this vibrator and immerse yourself in a sea of ​​orgasms.



Product information:

Vibration modes: 10
Waterproof: IPX5

Material: silicone

Color: red

Dimensions: 24.7 x 9.9 x 5 cm

Weight: 0. 31 kg

Packing list: Rabbit vibrator*1, USB charging cable*1



Cautions:

1 .The vibrator must be charged before use.

2.The vibrator cannot be used while charging.

For maximum pleasure, we recommend a water-based lubricant

4. The button area is not waterproof, please do not immerse it in water for a long time.





内容3
内容4