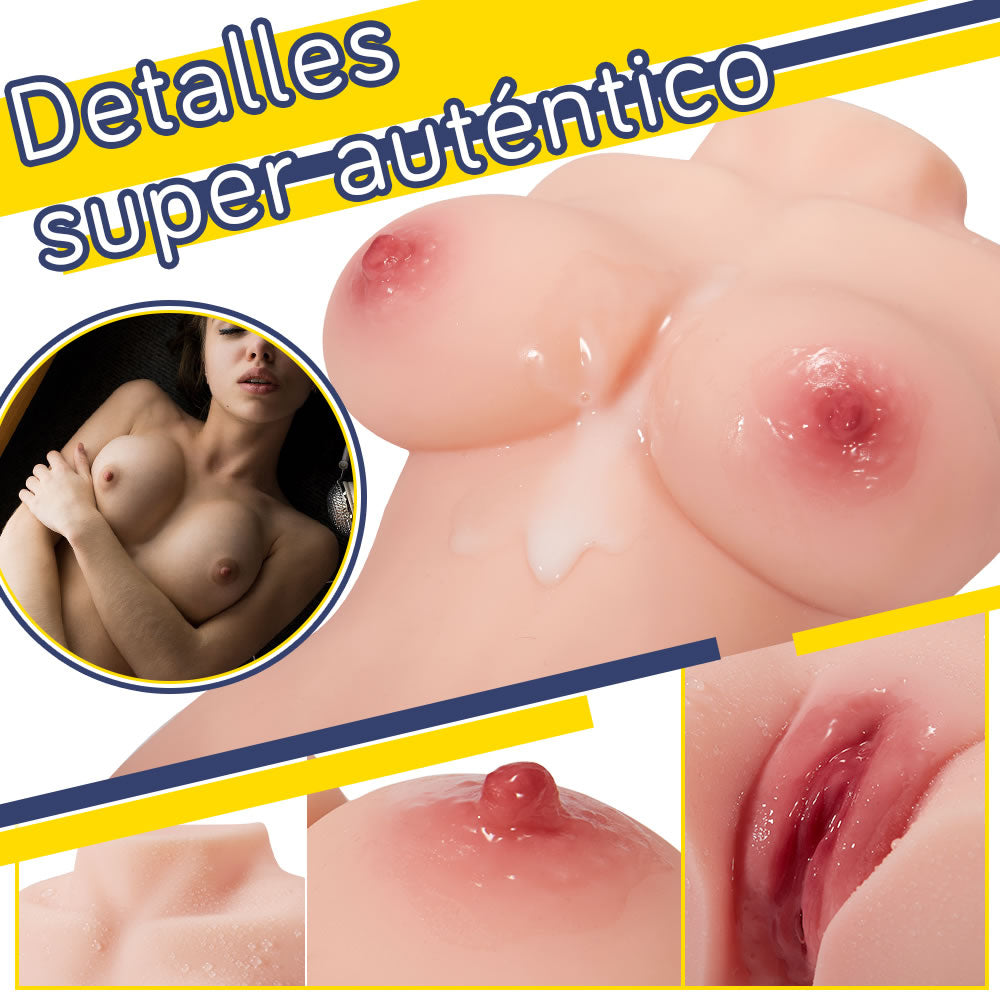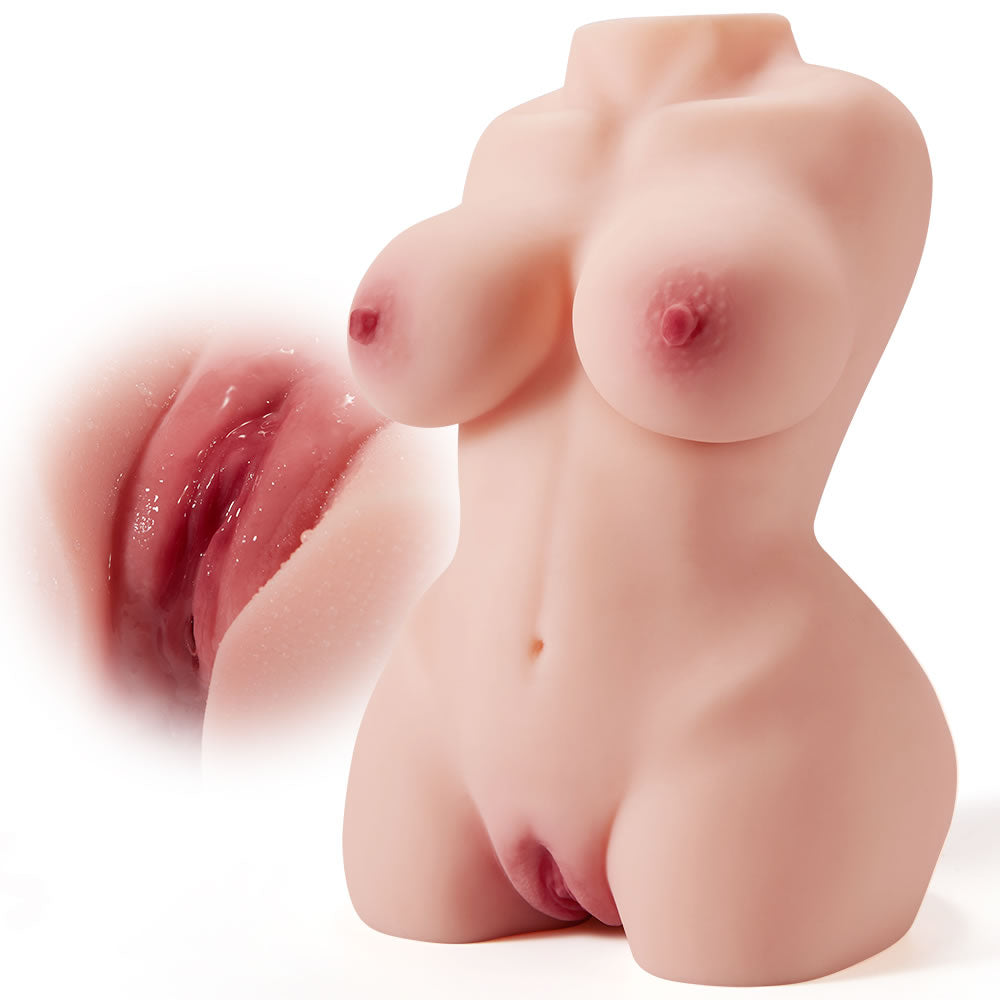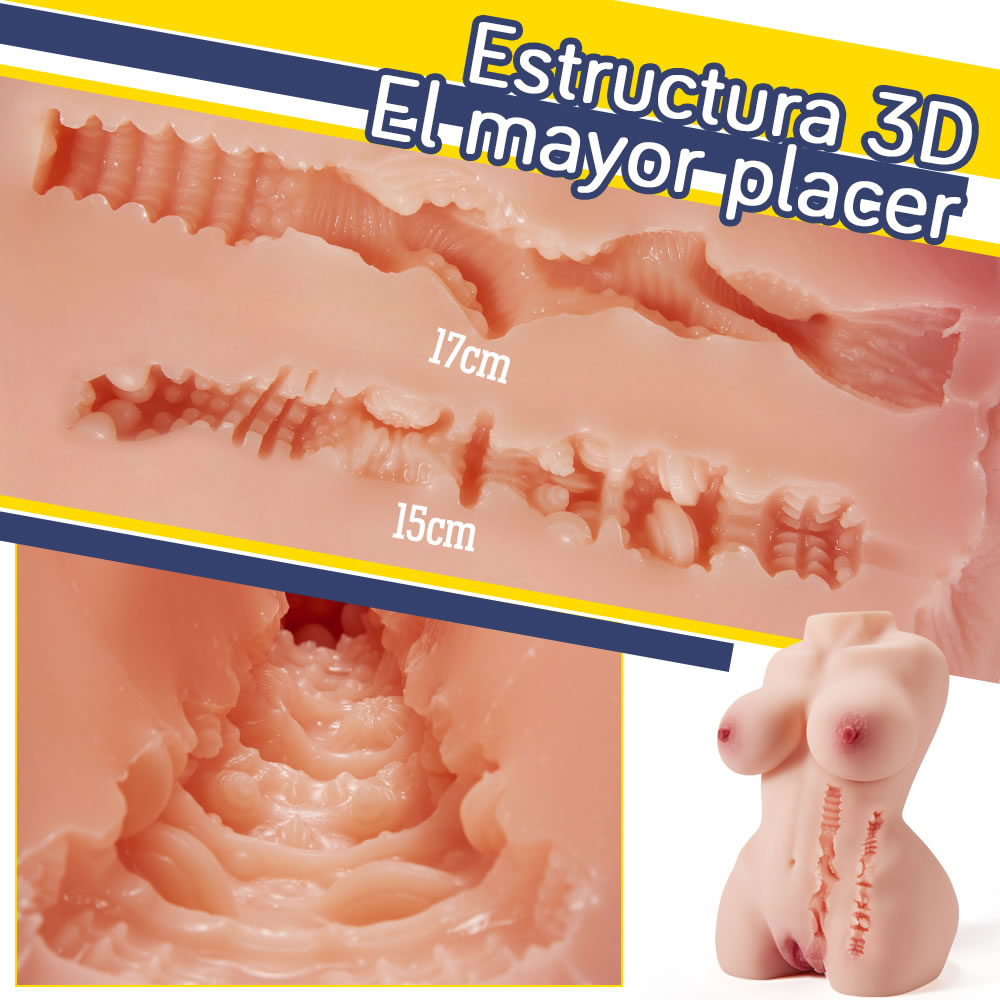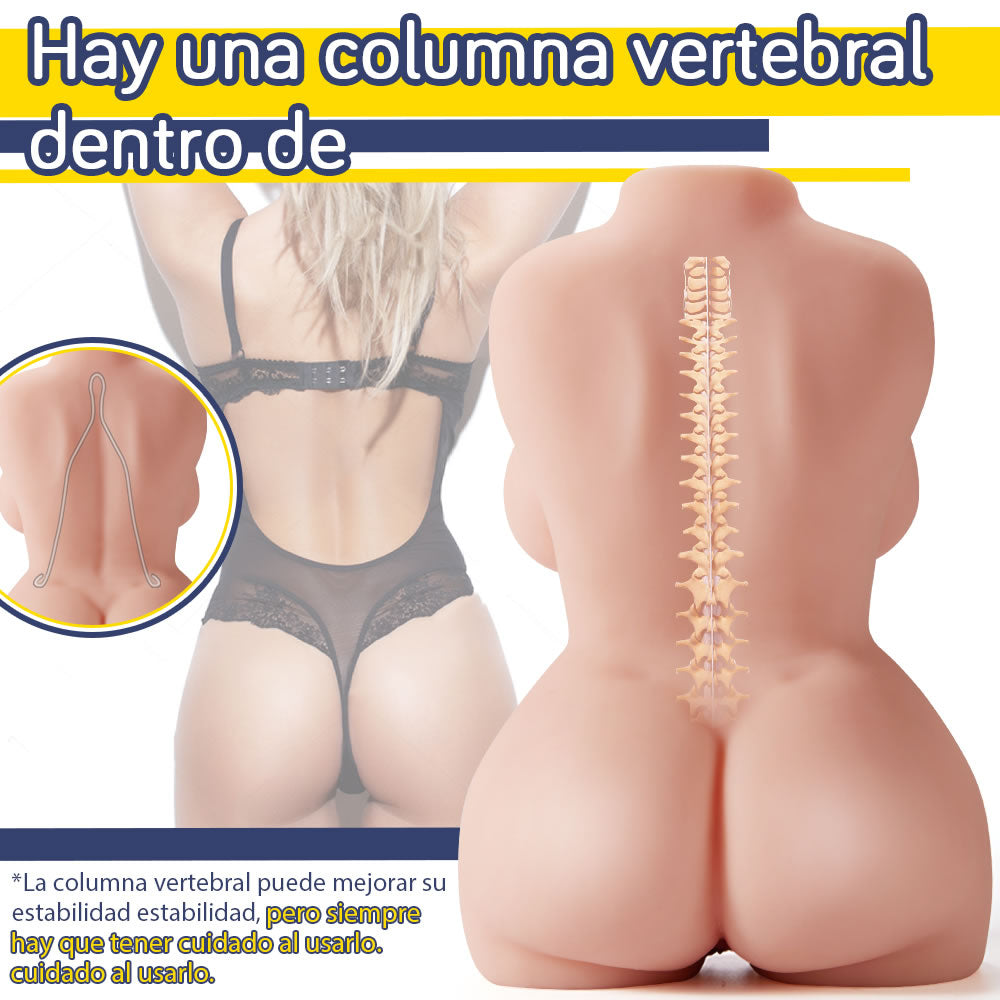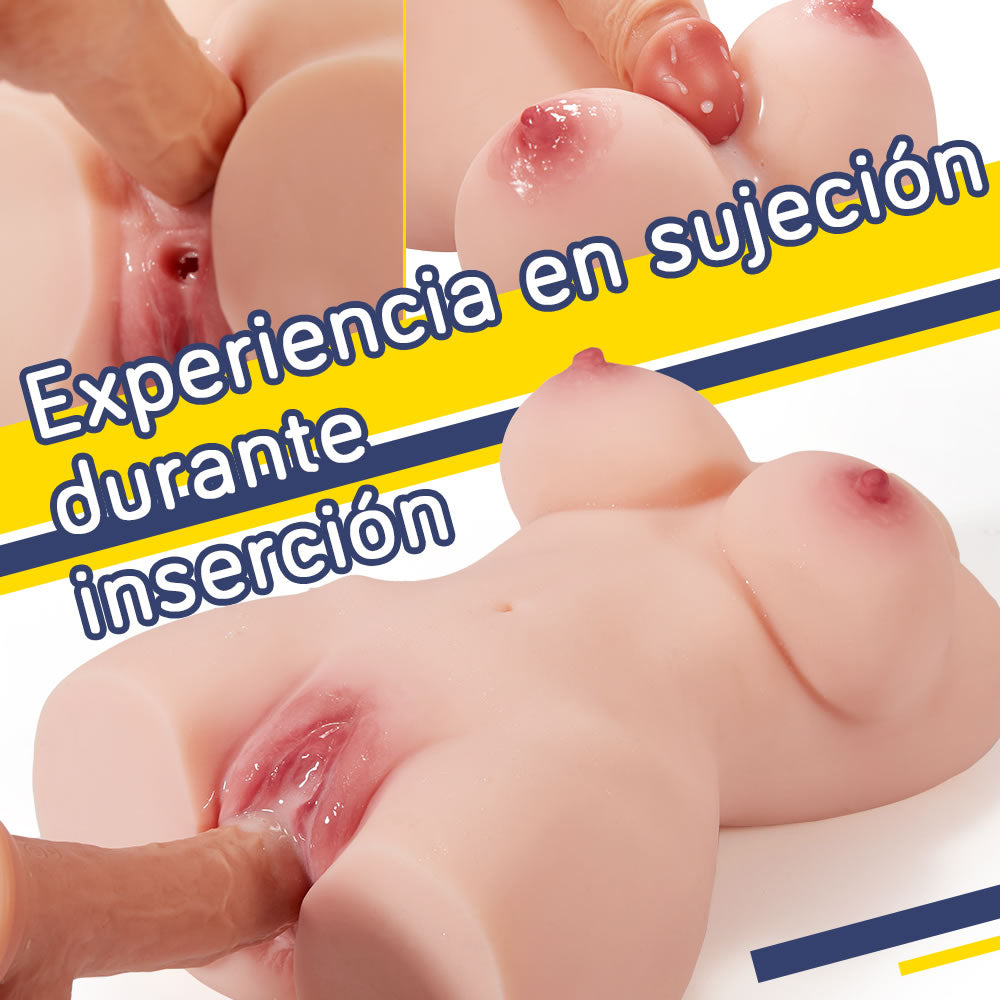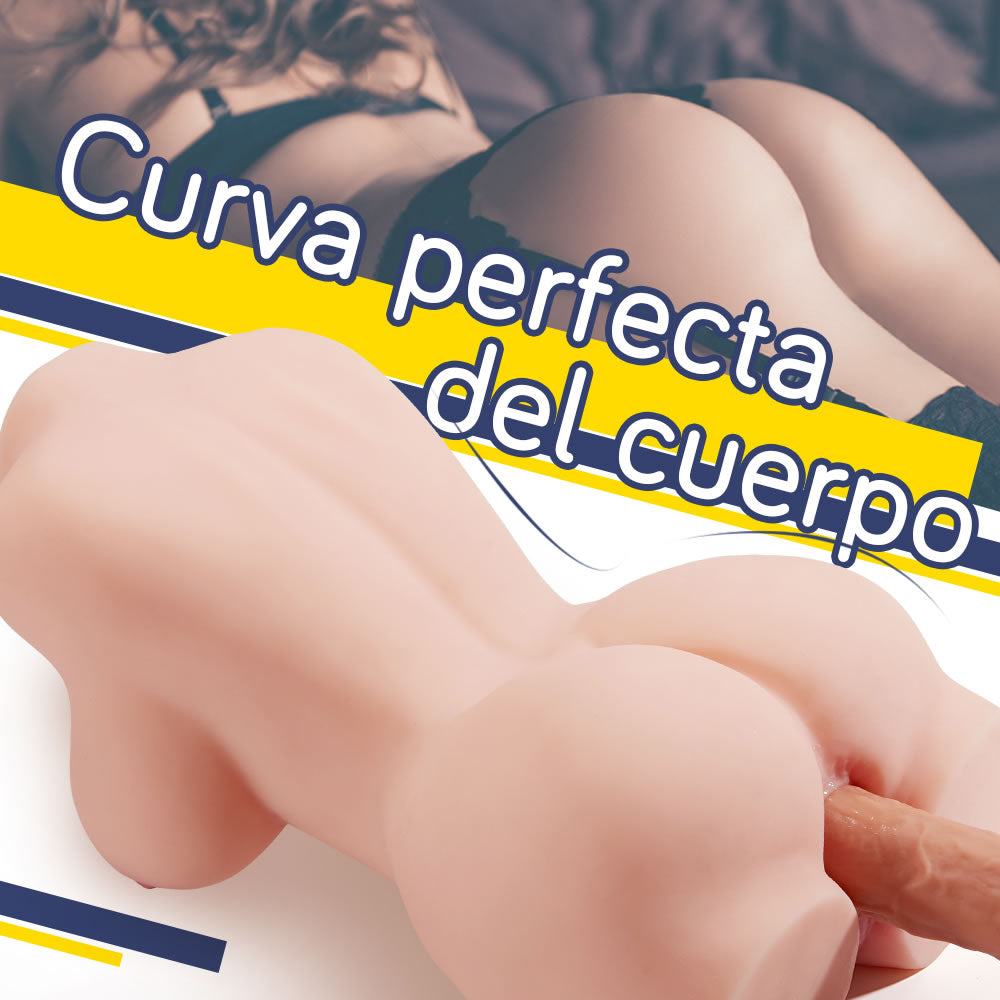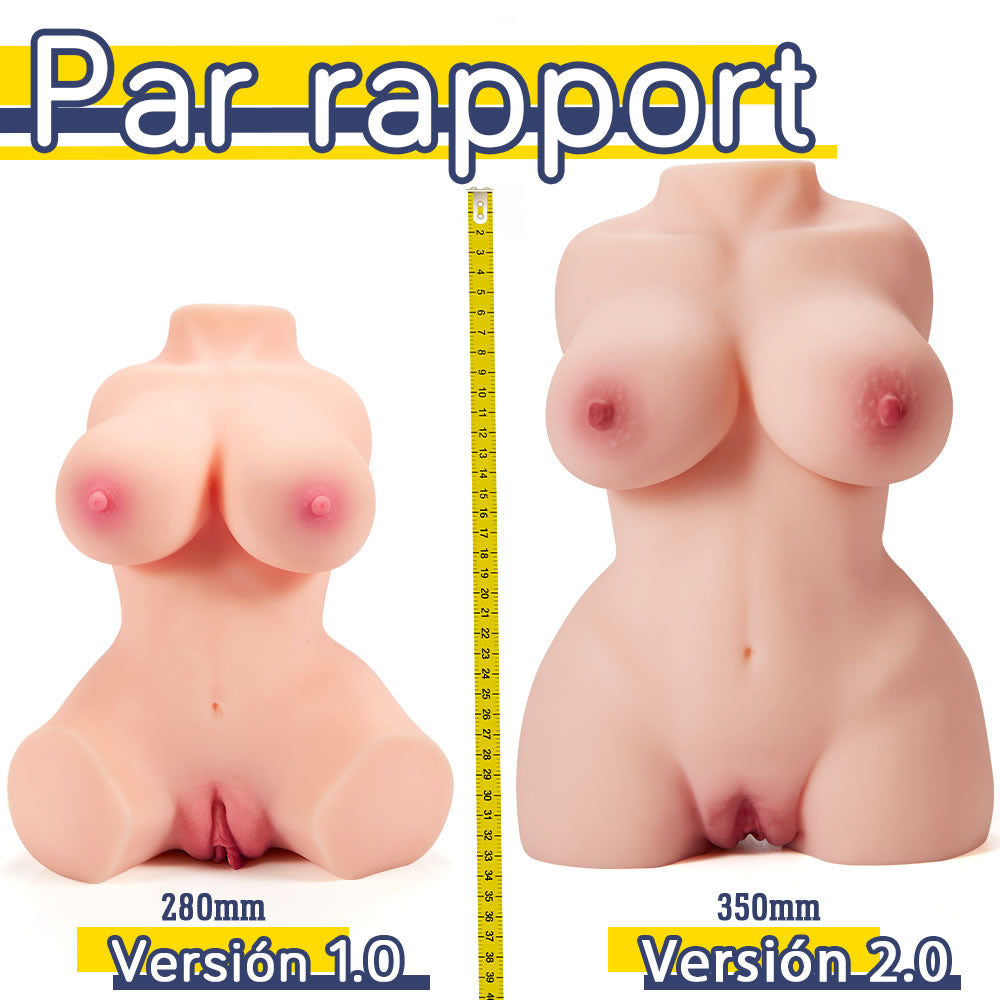 Información del Producto
Comentarios

Highlights:
♡ Big breasts, nice nipples, plump and pretty.
♡ Round buttocks, good hand feeling.
♡ Vagina and anus, two love holes to choose from.
♡ Pink lips that simulate the lips of a virgin.
♡ Realistic details, just like the real female body.
♡ 3D realistic love channel, warm and realistic.
♡ Spine in the body, perfect S-curve.
♡ Breast sex, anal sex and vaginal sex, exciting experience.
Description:
she is so sexy and charming. If you see her at first sight, your heart will ripple and you can't take it anymore. Her plump breasts and her pink nipples make you want to suck. Look at her perky breasts, from her luscious abs to her rosy lips. When you look at her little pink lips, your libido burns. This beauty can make you experience many different sexual positions. Titty sex, missionary position, doggy style, sex positions you learned in porn can all be experienced with her. After a violent sprint, your semen fills her vagina and trickles out of her lips. Her pink lips have a crystalline shine. This image will certainly provide you with a great visual stimulus. With multiple stimulations, you can enjoy orgasm!
1.You can wash it with soap and water and clean it thoroughly with a toy cleaner. Always use lubricant for maximum pleasure.
Details:
| | |
| --- | --- |
| | Materials: TPE |
| Size: 20*15*35cm | |
Package list:
1 * Realistic Masturbator

内容3
内容4