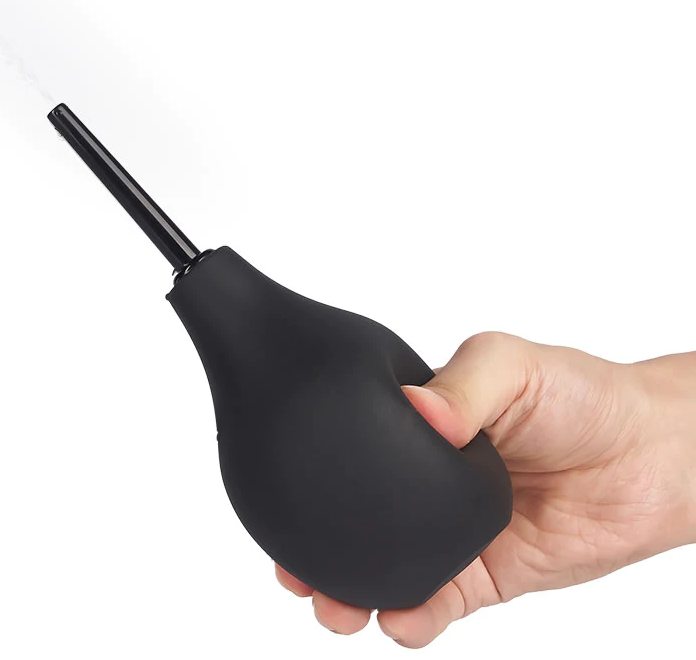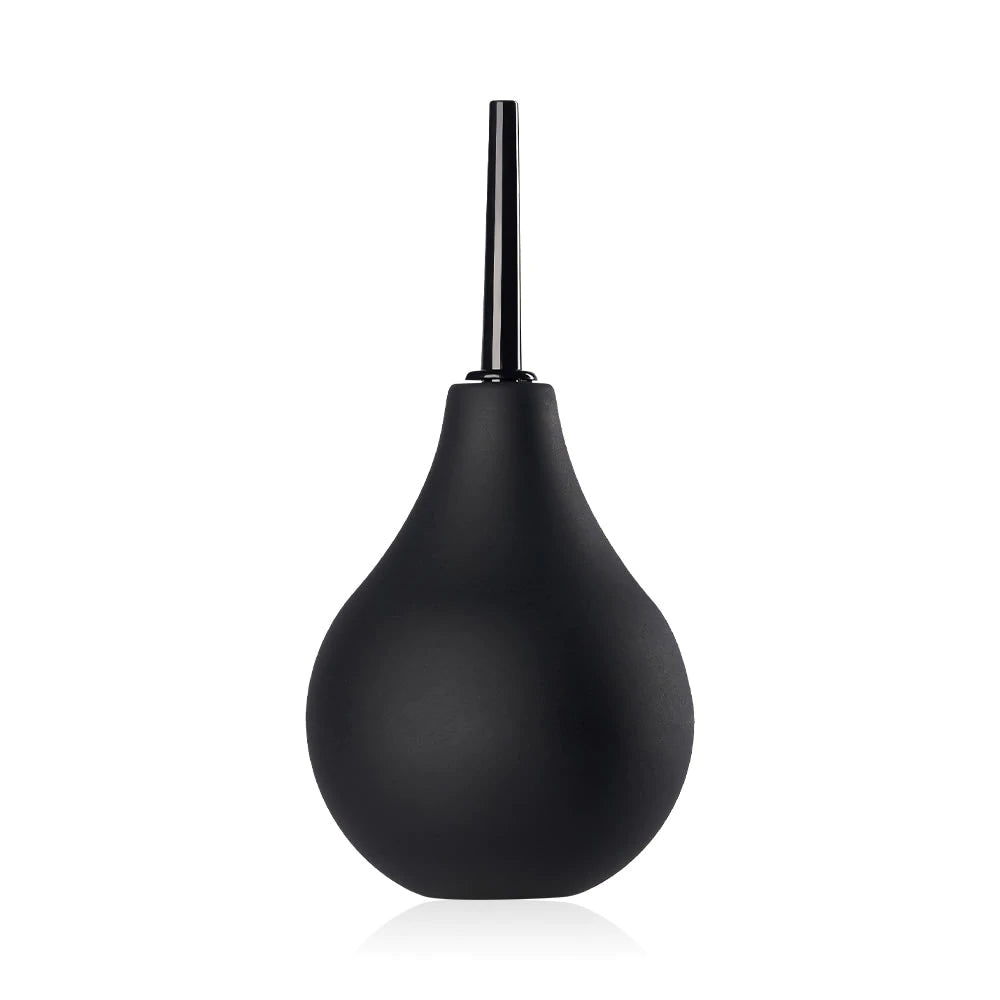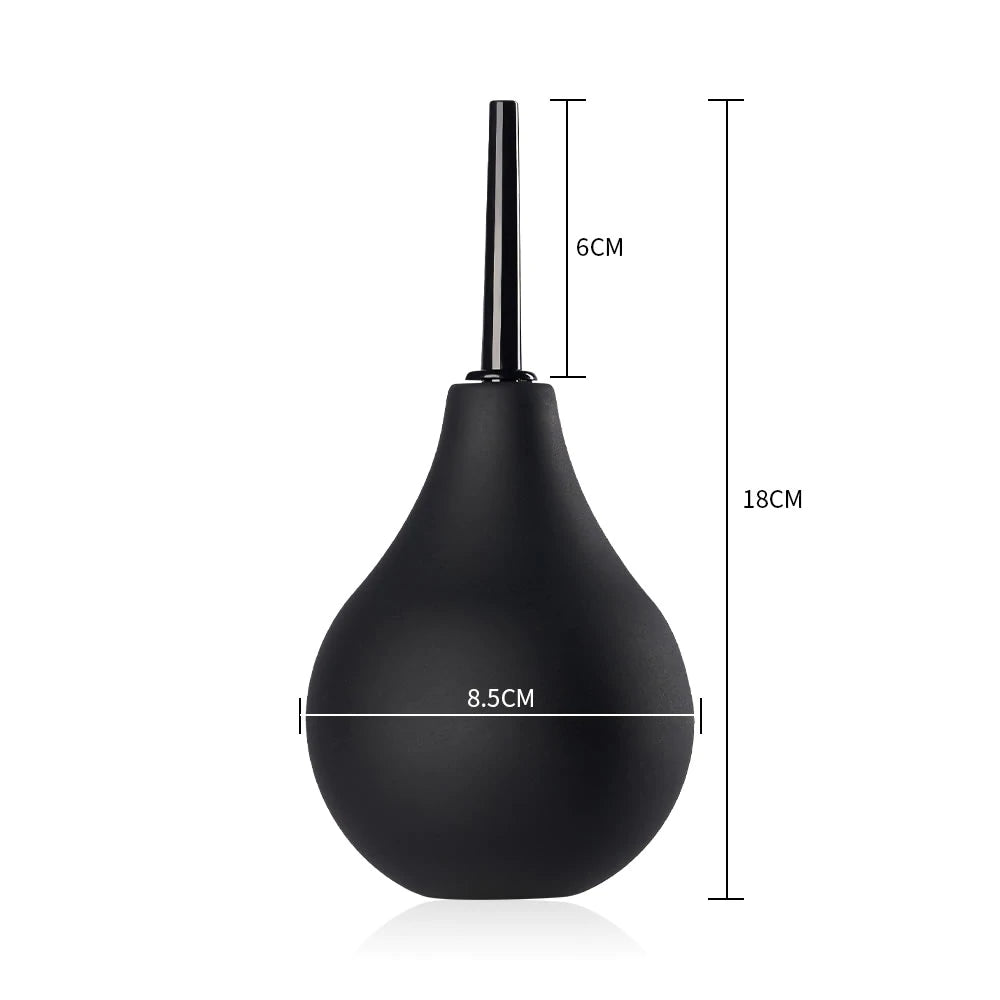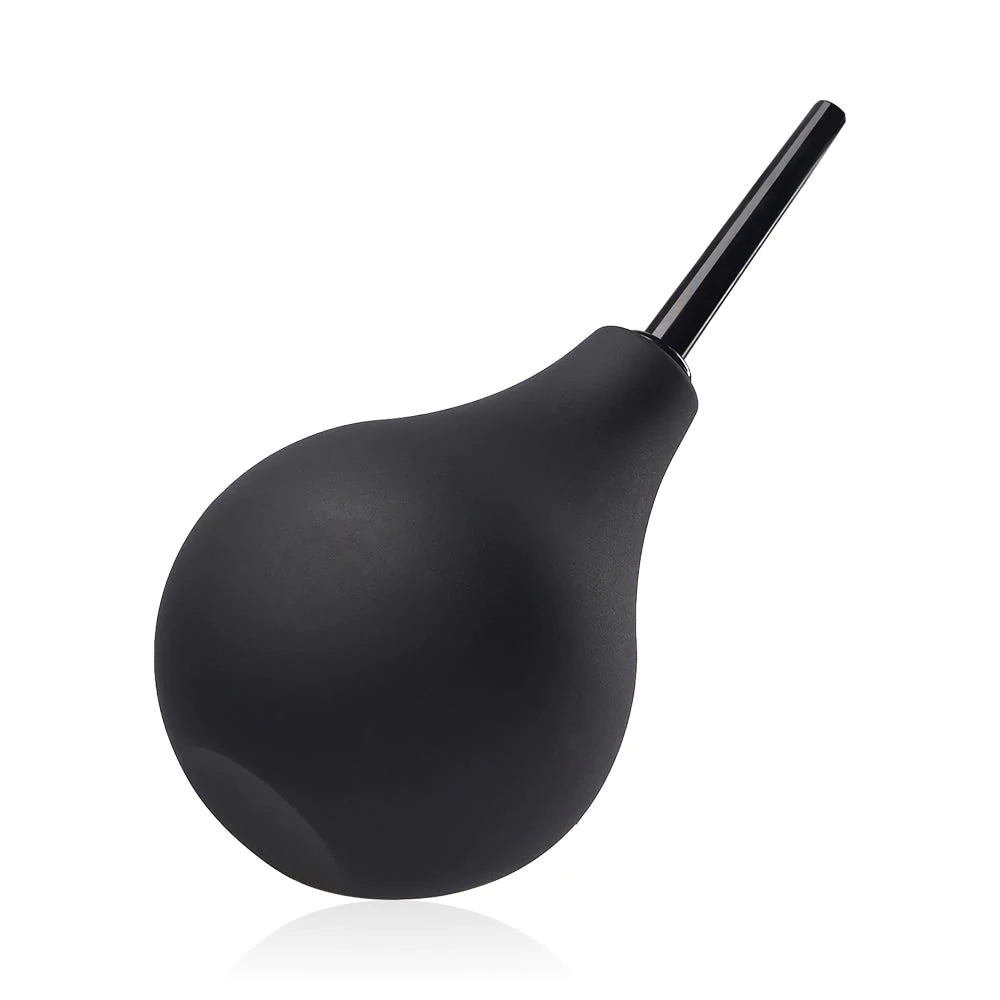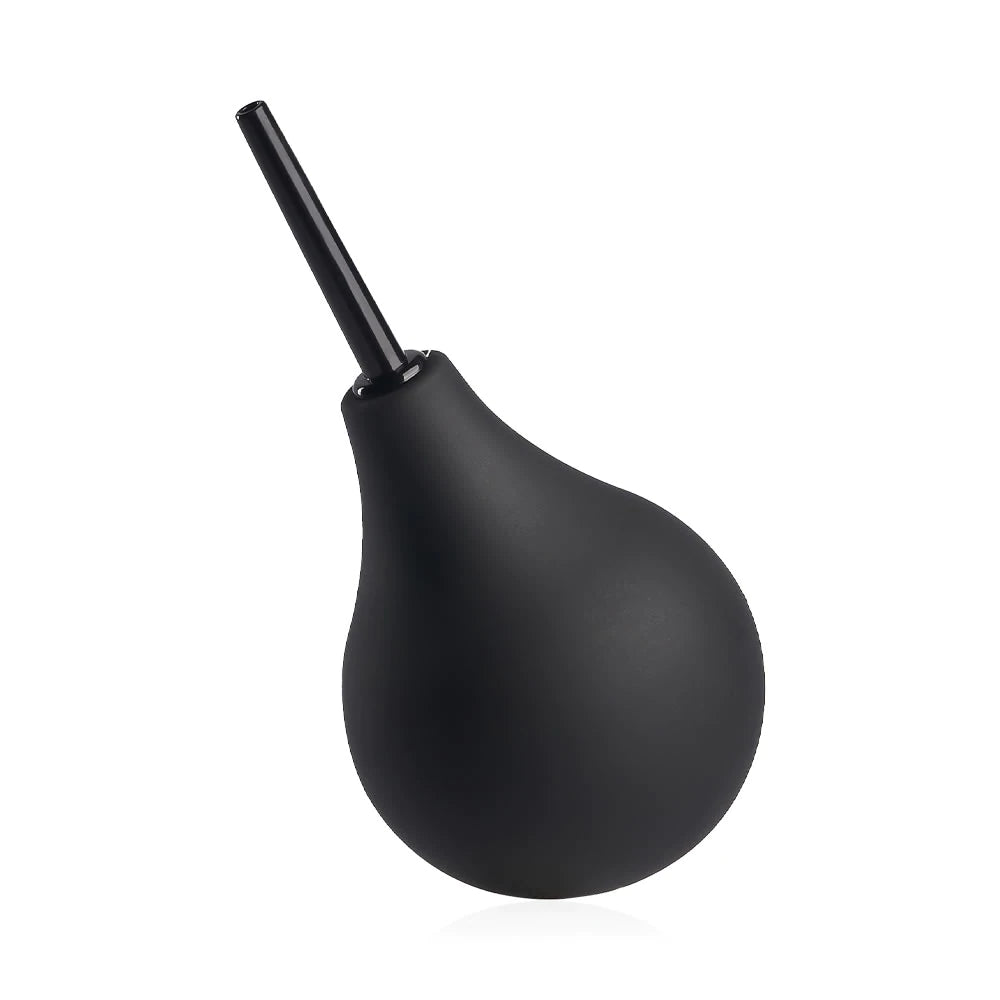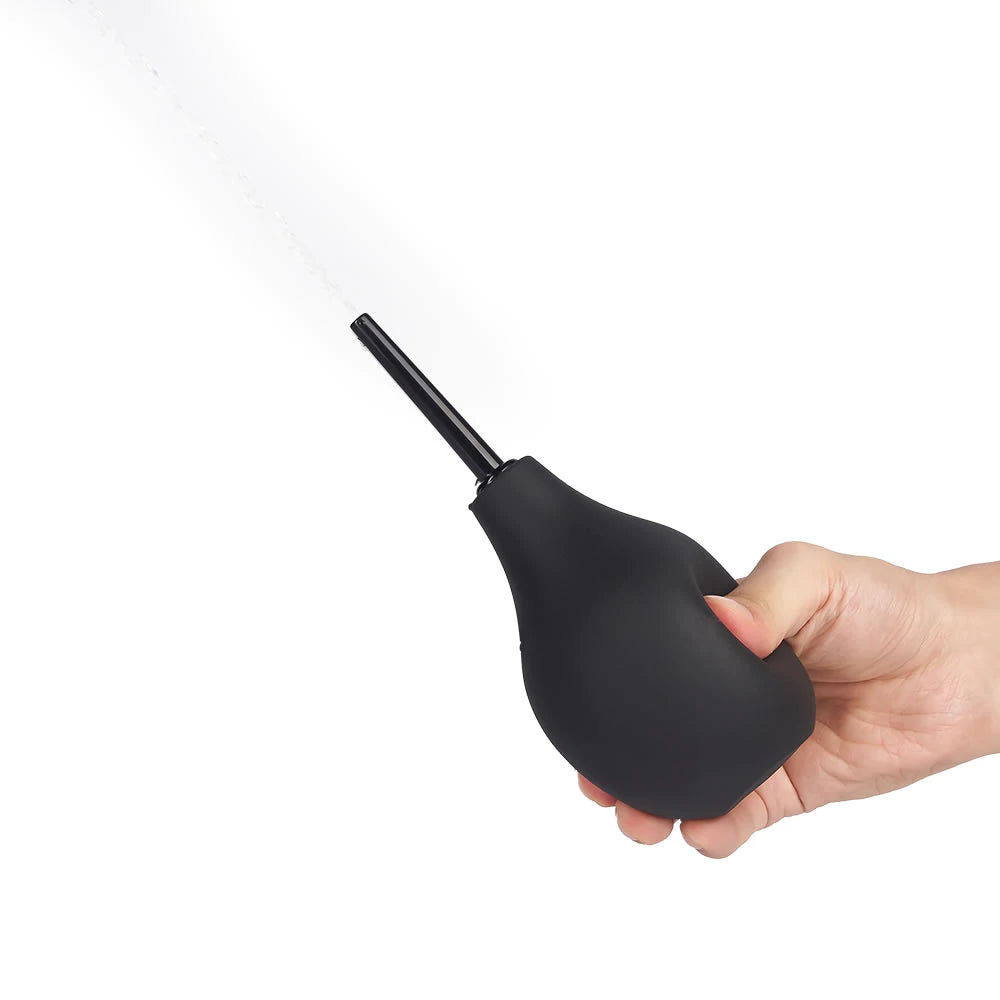 Información del Producto
Comentarios
Highlights:

♡Soft and thin catheter, easy to insert.

♡220ml water volume, large capacity.

♡PVC material non-deformable, durable.

♡ Frosty black texture, elegant and mysterious.

♡Enjoy safe and healthy sexual games.



Description:

Before having perfect anal sex, you have to do a lot of preparations. This anal douche is designed to prepare you for safe and hygienic sex. Do you think that anal cleaning is a very tedious process? With this anal douche, the process becomes simple and easy. It can hold 220 ml of water. Just remove the tip and fill the belly of the anal douche with water. Then reconnect the tip. So you can clean the anus with just a few strokes of the pump. It is recommended to use hot water for cleaning. If you want to try a different stimulation, you can fill the appropriate amount of hot or cold water. You will feel different sensations caused by different temperatures. The tip is smooth and thin so that it can be easily inserted into the anus. It is recommended to use it with lubricant to facilitate the entry of the tip into the anus. Take care not to leave the tip inside the body when cleaning. Repeat this process several times to clean it completely.

It can not only clean the anus, but the vagina as well. The aim of cleaning is primarily safety and hygiene. PVC material is not easily deformed and does not deform even after repeated extrusion. The frosty texture is better to grip and easy to use. Enjoy the sex trip!



Instructions for use:
1. Its use with lubricant is recommended.

2. when removing the product, be careful not to leave the tip inside the body.

3. Store the product in a cool and dry place.

Details:

| | |
| --- | --- |
| Water resistance: IPX7 | Material: PVC+ABS |
| Size: 6*8.5*18cm | Capacity: 220ml |
| Weight: 0.1kg | |

内容3
内容4