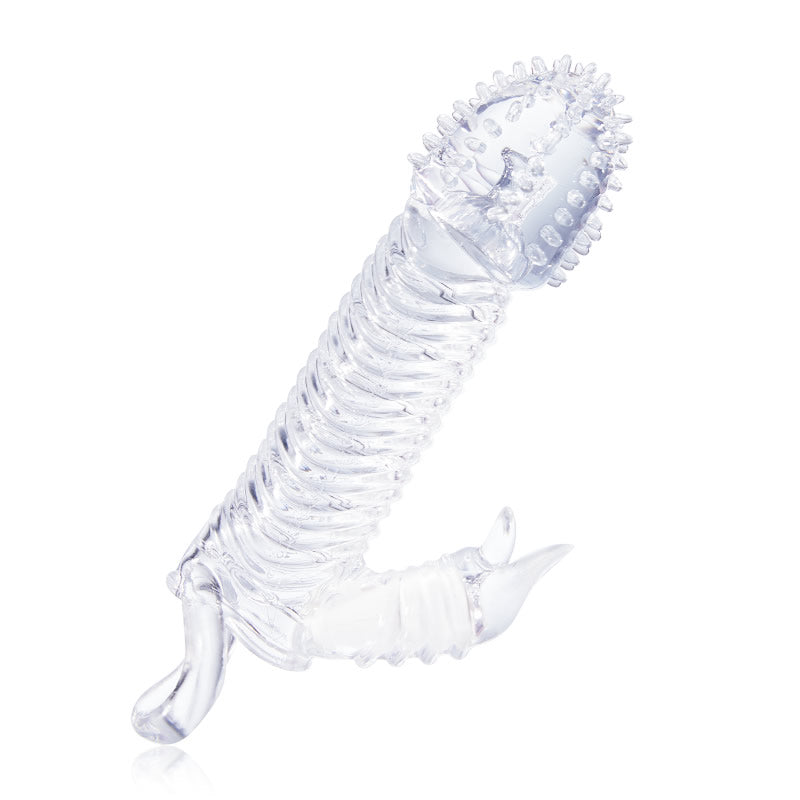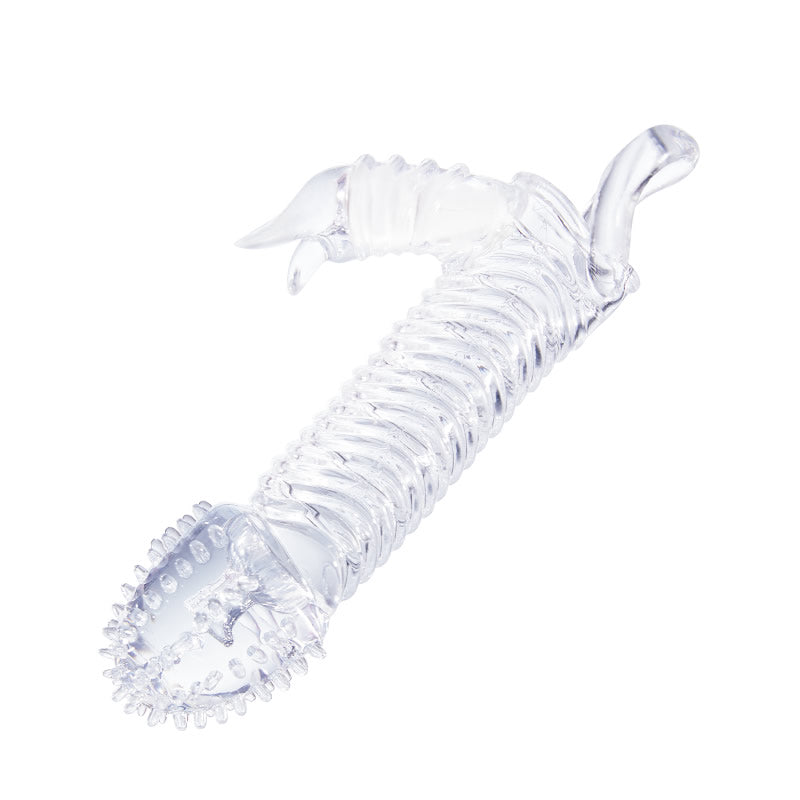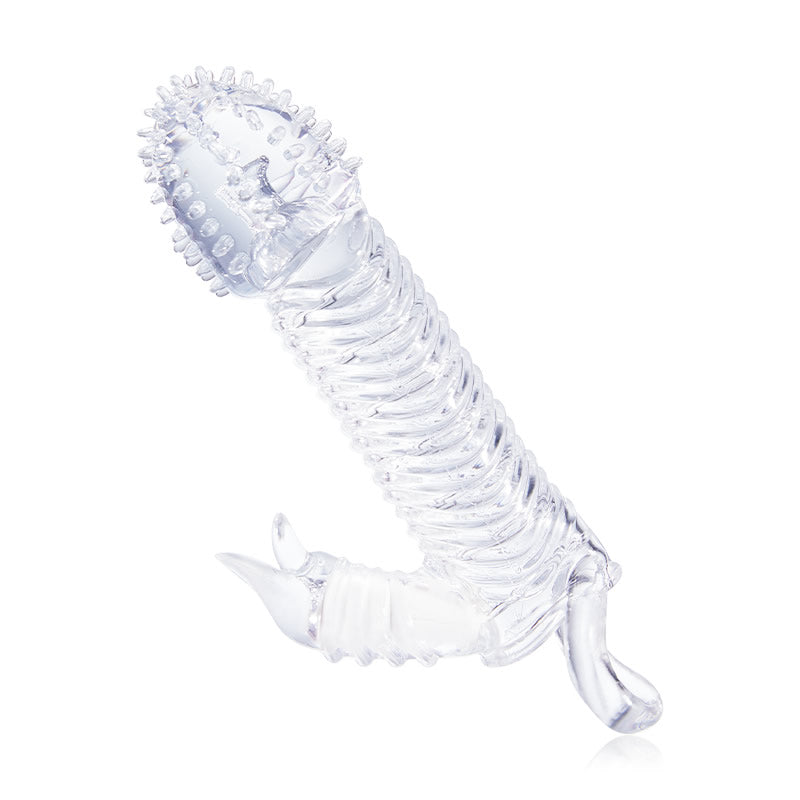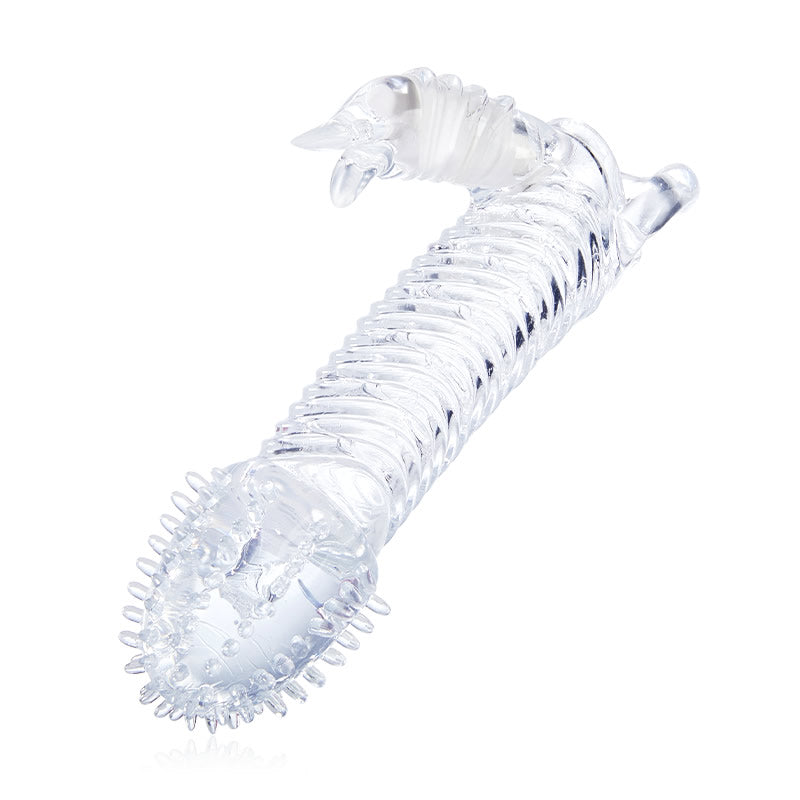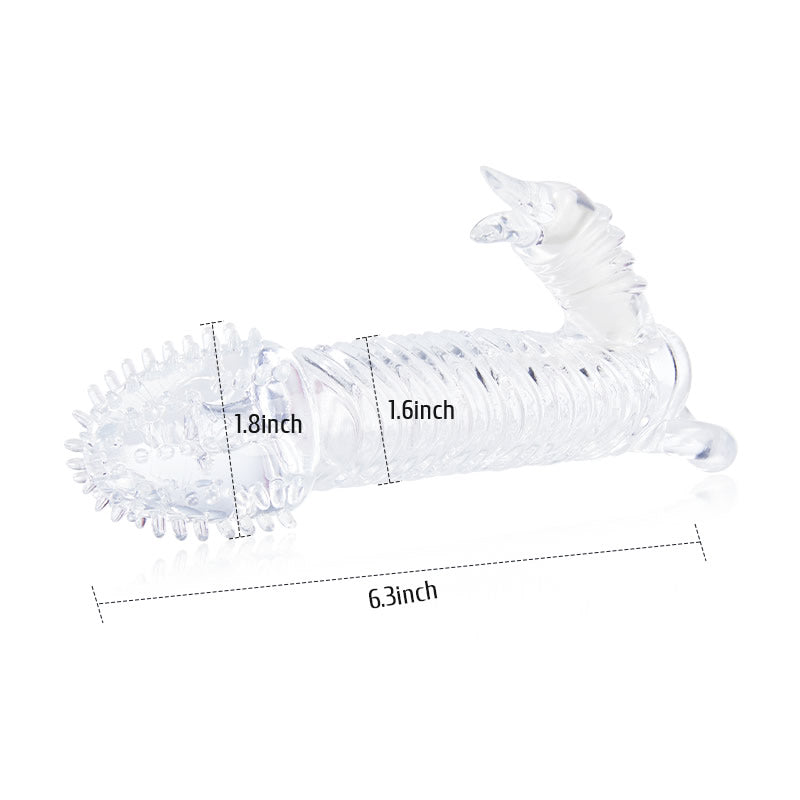 Información del Producto
Comentarios
Highlights:
1. Clear penis extender to increase penis length

2.Super vibration function stimulates vagina and clitoris at the same time, making her unable to stop!

3.There are many nubs on the surface that stimulate your orgasm

4.The flexible and soft material conforms to your penis and fits most sizes



Details:
Colour: clear

Dimensions: 19.6 x 7 x 4.6 cm

Weight: 0.12 kg

List of packaging: 1 * transparent condom 3 * batteries

Description:
Your sex life is becoming more regular and you want lasting harmony? Well, this vibrating condom can help you. Shared pleasure is the main theme of the bags and can go a long way in fostering sexual intimacy in couples. If you are weak, you can even start! With a simple touch, you can instantly enjoy the depth of the glans and the holes of the receiver. A thick cock with a thick itch squeezes the sensitive inner walls of the recipient. He sucks harder, his toes curling in pleasure. The slight buzzing in your head sends shivers down your spine and you can't help but hug the guy below you as he squirts.

内容3
内容4