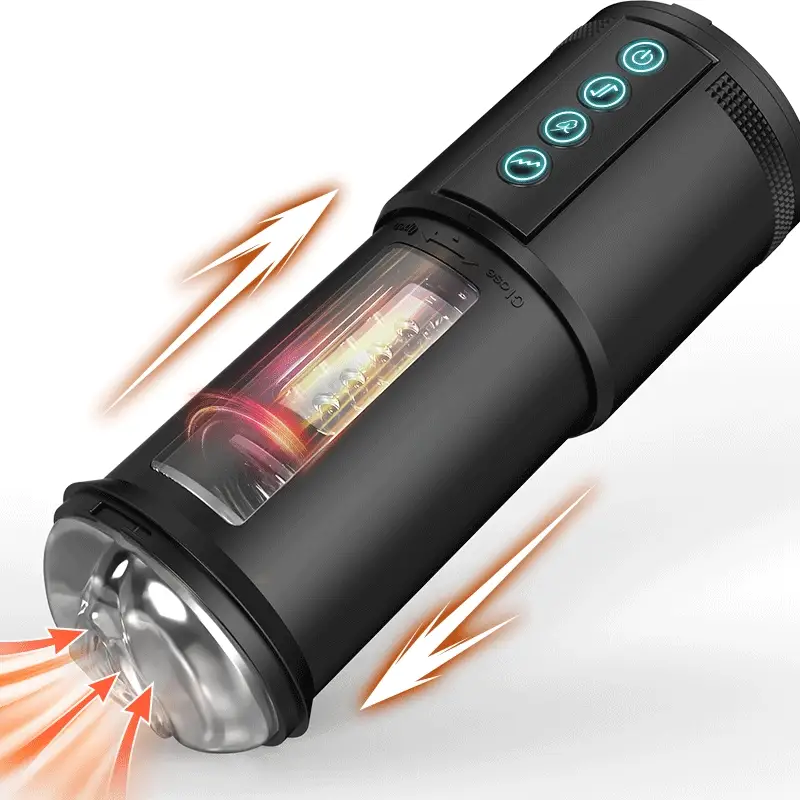 Información del Producto
Comentarios
Features:

1.Upgraded high-quality body with popular mechanical lens design
2.5 suction & 5 telescopic & 10 vibrating bring you the pleasure of tailored penis
3.Entrance filled with vulva tight and realistic increases the feeling of rupture
4. 3.15" insertion depth with dense particles provides a rubbing sensation
5.Clear visual window lets you see every dynamic suction.
6.Removable, IPX6 waterproof handles any situation.

Description:

Adams, a handsome war reporter, works with 5 Suking & Telescopic and 10 Vibrating modes along with vulva clenched down and up to stimulate the glans more sensitive to make you explode in a huge wave of orgasmic pleasure. He features a soft and realistic vulva with a TPE opening that simulates the spitting process and makes insertion easy and brings you to an incredible orgasm. The inner sleeve is lined with densely granulated tentacles, creating a firm sheath that massages your sensitive shaft with every movement and fulfills your fantasies with every thrust, giving you incredibly real stroking sensations. IPX6 waterproofing handles any situation. Enjoy the different squeezing and sucking of your girlfriend's vagina! You really deserve it.

内容3
内容4