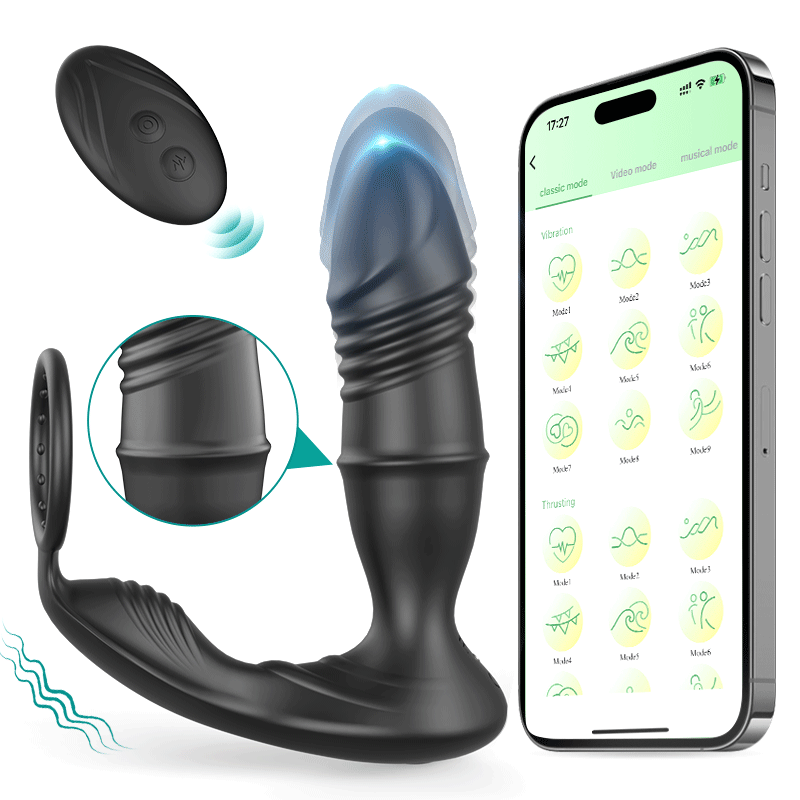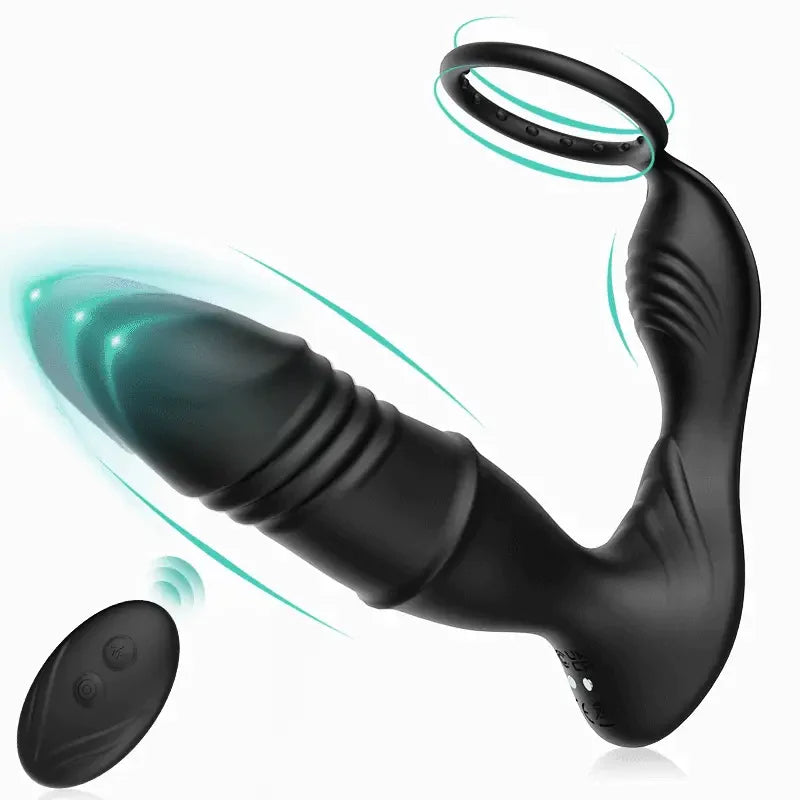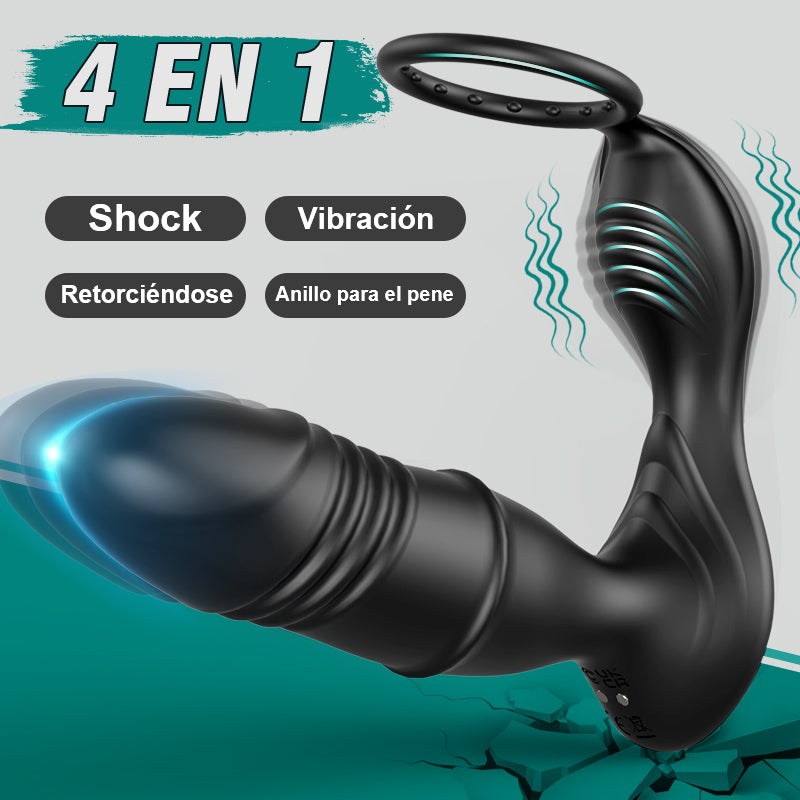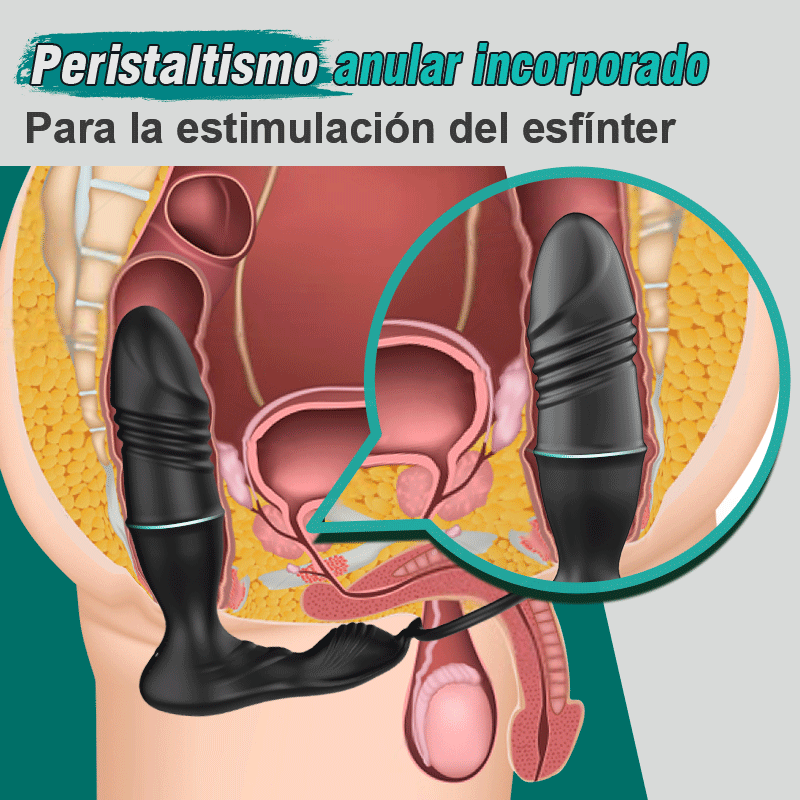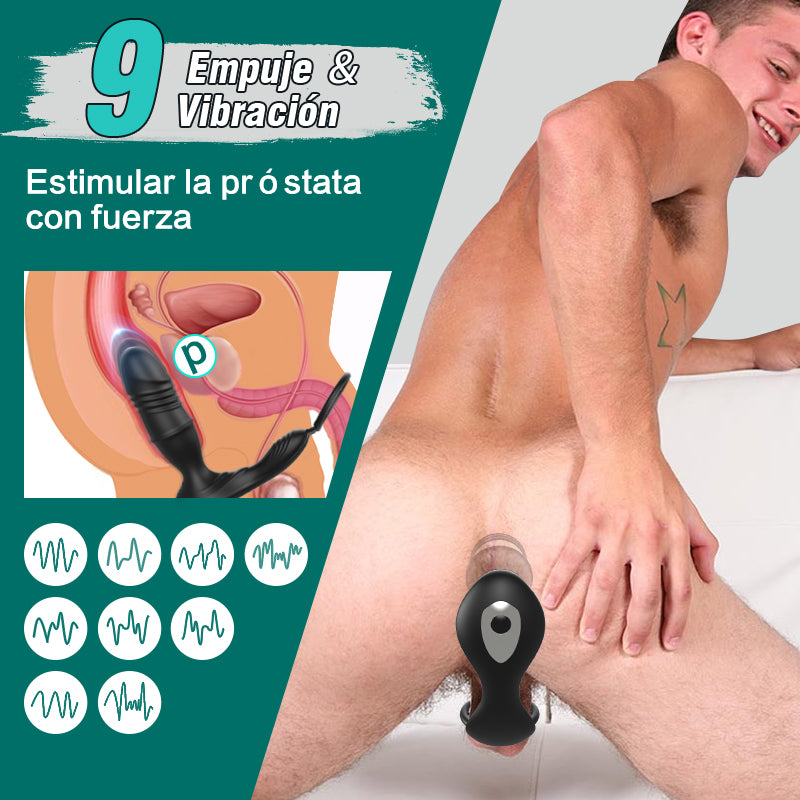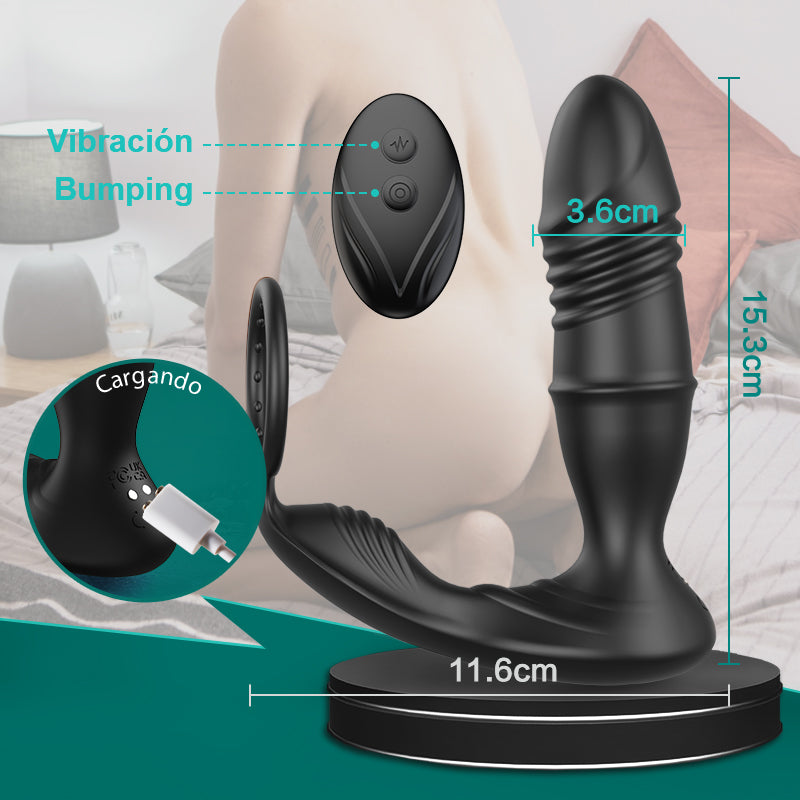 Información del Producto
Comentarios
STRENGTHS:

1. Point P of impact: 9 vibrations/9 telescopic penis ring, continuous impact on the prostate, longer delay.

2. APP control:

(1) Music mode: the massager will vibrate with the rhythm and amplitude of the phone;

(2) Interaction mode: information, voice, pictures, video in real time, distance break.

3. Stimulate the rectum: central axis, slide up and down, rub the rectum and feel more refreshing.

4. Protect the sphincter: the extremely thin waist prevents enlargement of the anus.

5. Bump Cock Ring: With vibrating nerve stimulation of the penis, the pleasure is doubled.

6. Quality assurance: low noise, remote control, waterproof, rechargeable, offering more possibilities.
DESCRIPTION

Hello friend! Have you ever experienced a prostate orgasm? Try it and Murphy will be a great sexual partner.

It has 9 types of expansion and vibration that you can change to your liking, and the cock ring with the nubs will also vibrate at the same time, allowing you to continuously affect the P-spot and orgasm repeatedly as the engorgement gets bigger and the penis can get bigger and bigger over time and won't be weak as it grows! At this time, when the nubs constantly stimulate the nerves of the penis, along with the quick rubbing of the hands, you are sure to reach a double prostate and penis orgasm!

If your lover is far away and you are hungry and thirst, Murphy can help you.
DETAILS:

Dimensions: 4.6 * 6''

Insertable length: 5.1''

Insertable diameter: 1 .38''

Function: 9 telescopic 9 vibration & APP

Water resistance: IPX7

Material: ABS + silicone

Weight: 0. 6lbs

Quiet: <55db



Package:

X1 Prostate Massager

Remote Control distance X1

Charger X1

Description X1

Open the mobile APP, click the lover icon, the system will launch an interactive invitation, you can chat with music, text, images and voice at will and of course open the video together Orgasm Scene!

内容3
内容4